CROC TALK, The Rarest of Hermes Birkin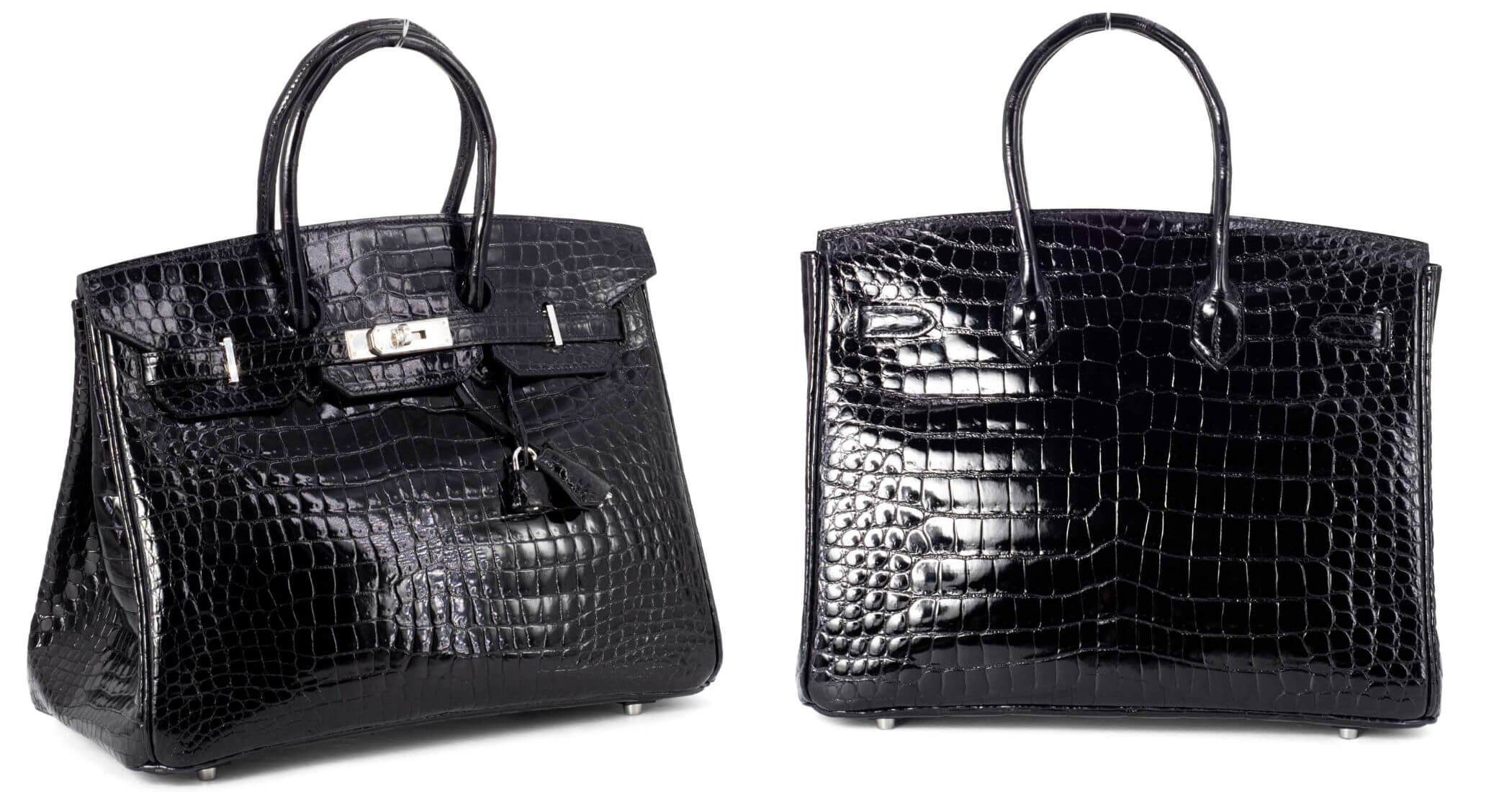 You might have heard that the Hermes Birkin bag is worth its weight in gold…but it turns out that this is a massive understatement. The empty Birkin weighs in at around two pounds; the same weight in gold today amounts to some $37,500. The most expensive handbag ever sold at auction—fetching over $370,000 at the June 2017 Christie's auction in Hong Kong—was, unsurprisingly, an Hermes Birkin, called the "Himalayan" due to its albino-white crocodile material and diamond-encrusted palladium hardware resembling the famous mountain region. (Pictured: 2014 Himalayan Birkin).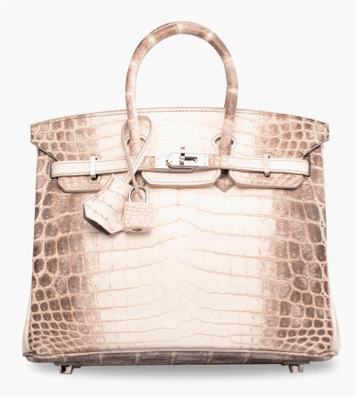 What makes the Birkin so expensive? The bags, which generally retail from $11,900 for the most basic calfskin models, and up to $150,000 for the most desirable crocodile and alligator trims, are incredibly rare. Production is kept minimal, and the bags are not advertised. Even with tens of thousands of dollars in hand, one cannot just walk into an Hermes boutique and ask for a Birkin—there likely are none in stock. Each bag is handmade by a single master artisan who identifies their work with a unique serial number. Back when waiting lists were a thing, they would take up to six years! Today, the Hermes Birkin is quite the unicorn, and procuring one is next to impossible. Your best bet would be the secondary market, however prices only continue to rise, making the Birkin Bag one of the best potential investments of your life. In fact, Birkins outperformed both gold and the S&P 500 stocks over the past 35 years with an annual return of 14.2%, compared with gold's 1.5% and stocks' 8.7%. And with Hermes' recent elimination of the wait list and plans to further lower the current ultra-limited production, prices will likely continue to grow.
Most Birkins you might come across will vary with their construction materials. The choice of leather is the most influential factor in determining a Birkin's value. Here are the most common leather types Hermes uses in Birkin construction: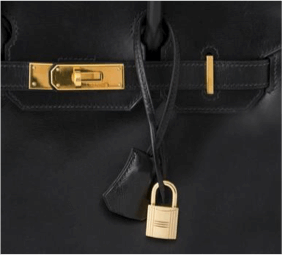 Box Calf Leather: Box calf is very smooth and soft leather, typically used in Kelly bag construction. It is rather fragile as scratches and blemishes appear very easily on the matte surface, making the bag less resilient to everyday wear and tear. Box leather is commonly used in basic Birkin models at the bottom of the price range.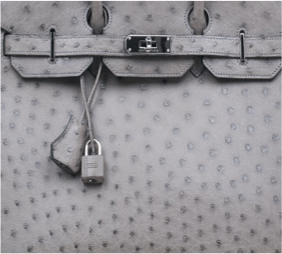 Ostrich Leather: Easily recognizable among the other popular leather choices for its soft touch and large pores, ostrich leather is an iconic choice in the Birkin family. Along with box calf leather, ostrich Birkins sit at the beginning of the Birkin price range, however provide a classic and intriguing look.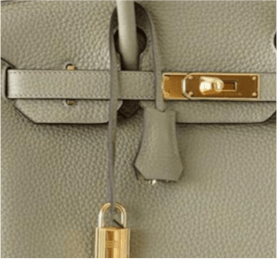 Clemence Leather: Also comes from the calf, however it has notable differences from Box Calf leather. Clemence has a grainier feel and is far more resistant to wear and tear, making it a great choice for everyday use.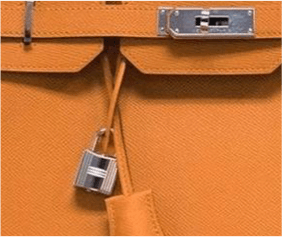 Epsom Leather: Epsom is very similar to Clemence, however with finer grains and an even more scratch-resistant qualities. Epsom Birkins are easy to maintain and provide a perfect balance of beauty and function.

Togo Leather: Togo Leather also comes from the calf; however, unlike Clemence and Epsom the Togo leather features softer, larger grains. It too is fairly scratch resistant, but its softness still requires proper maintenance.

The most highly sought-after Birkin bags are those made with the leather of apex predators: alligator and crocodile. This is also where the most confusion around Birkin bags arises, as people commonly mistake alligator for crocodile and vice versa; however, there are some significant differences and identification features that differentiate alligator Birkins from their crocodile counterparts. Firstly, alligators dwell in freshwater while crocodiles live in saltwater. Crocodile skins also have small pores near the bottom of the scales; alligators do not have these pores. As crocodiles are typically larger than alligators, their individual scales are larger, as well as make for better options for bigger bags, like 35cm and 40cm Birkins. Alligator leather has smaller and more symmetrical scales, and is commonly used in Kelly bags and smaller 30cm Birkins.

There are two main types of crocodile leather used in Birkin construction: Niloticus crocodile (sourced from the Nile river valley) and Porosus crocodile (sourced from Asia and Australia). The alligator used by Hermes comes from the Mississippi river valley. Crocodile Birkins are extremely hard to come by in the primary market, and are typically not available to customers who do not spend six figures or more at the Hermes store. Furthermore, the price and desirability of Alligator and Crocodile Birkins is also affected by the symmetry and aesthetics of the skin and scales themselves. Every bag, therefore, is unique compared to other bags of the same leather type. Of these three leather types, Porosus crocodile is the most rare and desirable, therefor the most expensive.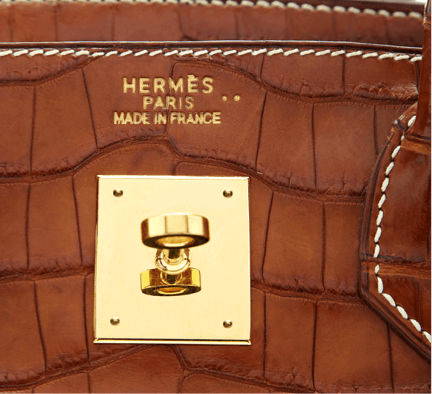 Niloticus crocodile Birkins are easily identified by the two dots next to the Hermes logo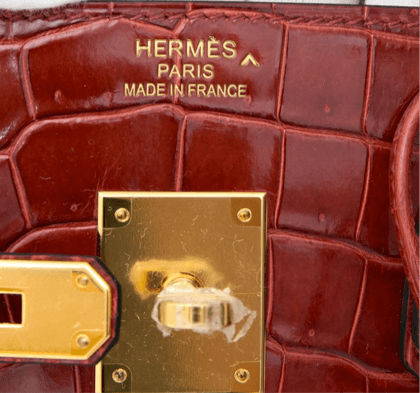 Porosus crocodile Birkins are easily identified by the chevron or 'carat' mark next to the Hermes logo and are the rarest of three skin types.
Alligator Mississippiensis: Alligator Birkins are easily identifiable by the square marking next to the Hermes logo. Alligator is much easier for Hermes to acquire thus these bags are not as rare as their crocodile counterparts, however Alligator Birkins remain top tier in terms of collectability and price.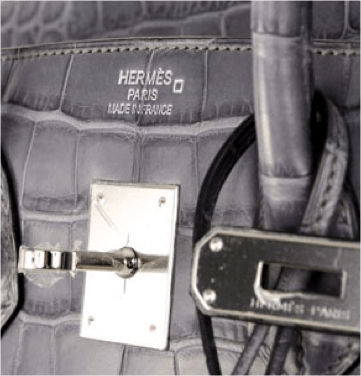 Other Recent Publications

Comments
Right