Hermes Birkin and Kelly: The Ultimate Fashion Investment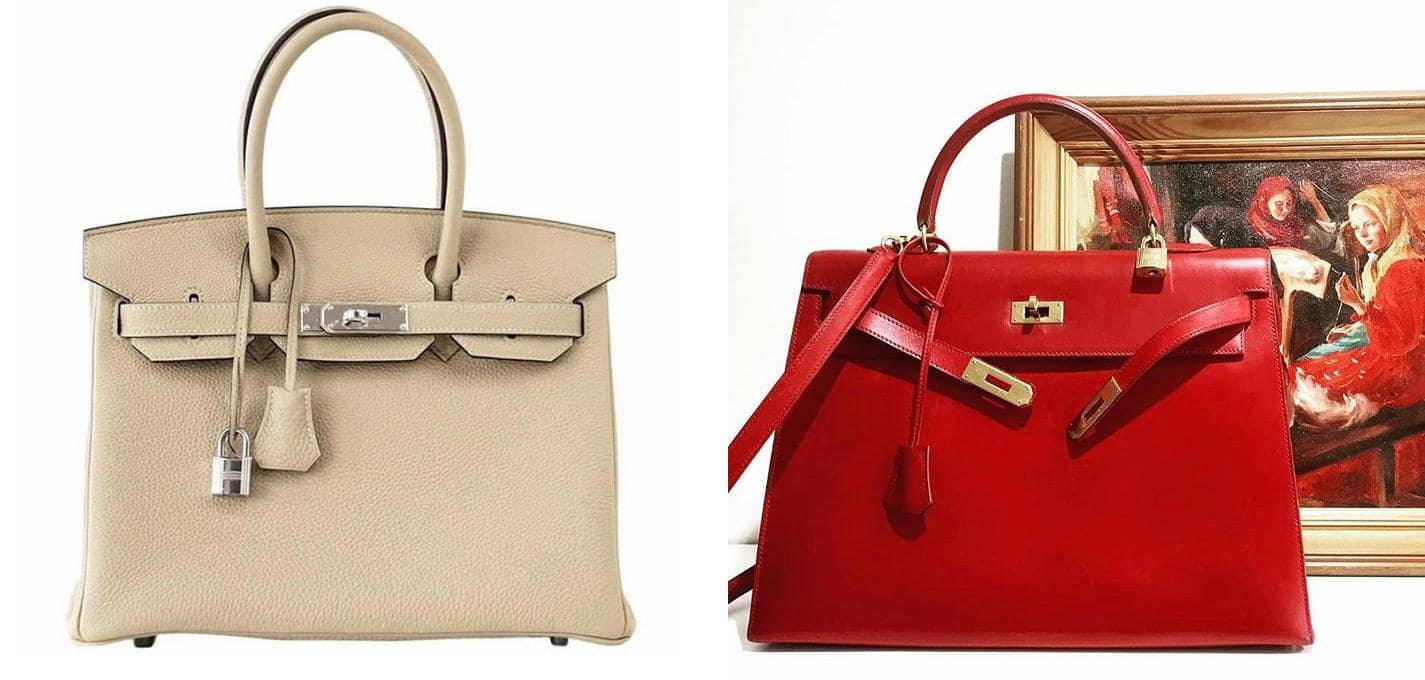 Left: Hermes 30 Birkin Handbag in Taupe Togo Leather With Palladium Hardware; Right: Hermes 35 Kelly Sellier Bag in Red Box Leather With Gold Hardware.

They're jaw dropping, awe-inspiring and undeniably luxurious. Their names are synonymous with some of the most greatest style icons to ever live. They are the Hermes Birkin and Kelly bags, and they are actually some of the best investments you could ever make—if you can get your hands on one.

A golden rule of investment is to invest your money into something of low supply but high demand—anything is only worth what someone else is willing to pay for it. Investors also typically choose either of two investment strategies: highly volatile markets, which carry the possibility of greater payout, or low risk markets, which can relatively safely garner lesser payouts. The truth is that none of this applies to Hermes Birkin and Kelly bags. They're incredibly rare, extremely highly sought after, yet have proven to consistently rise in value.

Not even traditional investments, such as gold, silver, real estate or the stock market have as stellar of a record as these Hermes bags. In fact, a 2017 study released by Baghunter shows that over the last 35 years, accounting for inflation, Hermes Birkins have increased in value by 500%. That's an annual return of 14%—greatly outperforming any gold, real estate and S&P500 stocks. Estimates based on this trend suggest that Birkins and Kellys will only continue to grow in value in the future, by an increase of eight to ten times their worth in today's market. This does not mean that every Hermes bag you come across will increase in value the same way; there are many considerations to take into account when measuring a Birkin or Kelly's value.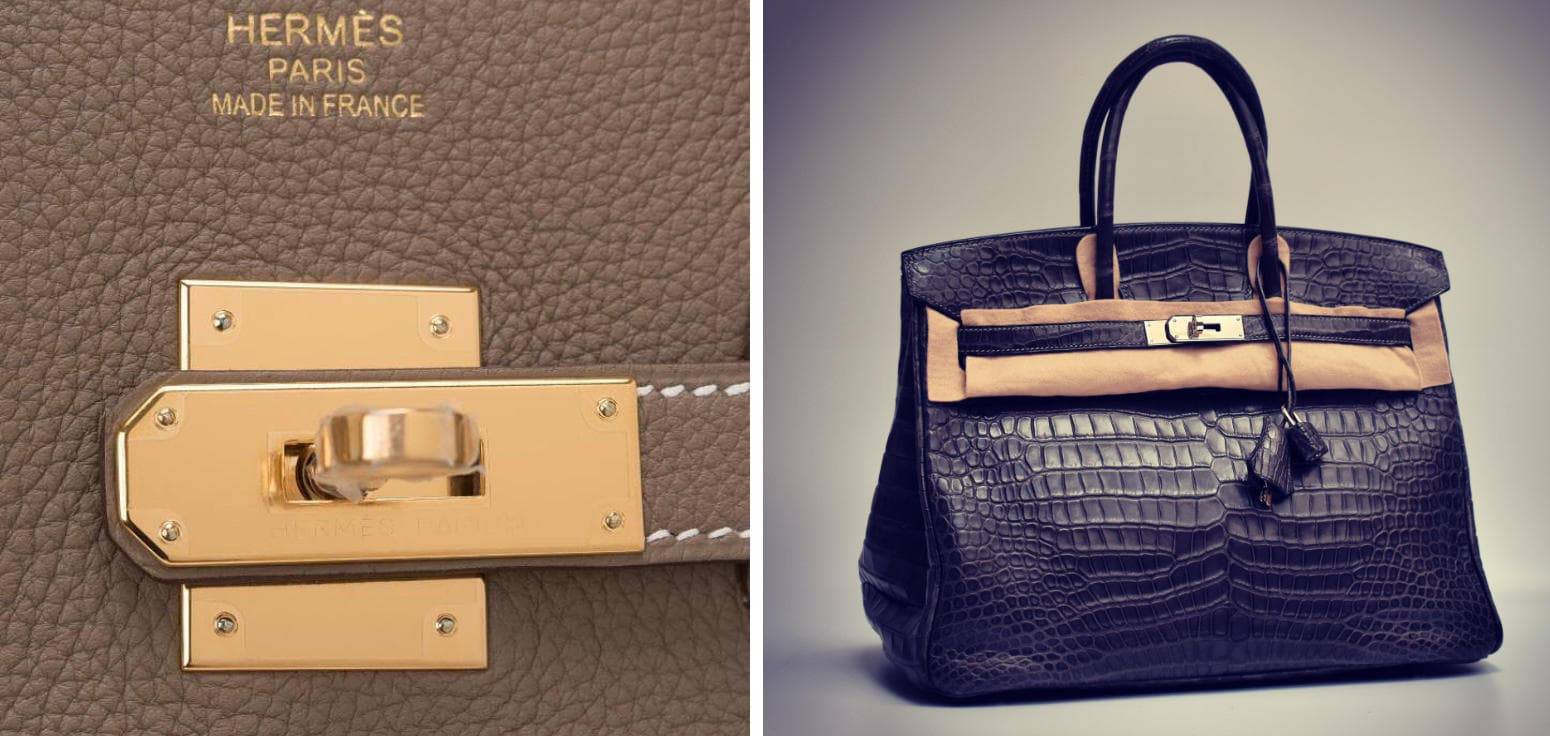 Left: Hermes Togo Leather Up Close; Right: Hermes 35 Birkin in Rare Matte Graphite Porosus Crocodile With Palladium Hardware, Wearing its Dust Cover.
The first and foremost factor in determining the bag's valueis the material or skin used in the bag's construction. Traditional materials,such as togo leather are well received by most Birkin and Kelly customers, soits generally a safe bet for long term investors, especially in classic colorssuch as black and etoupe. However, when it comes to exotic skins the luxuryresale market value greatly increases because of the strict ethical limitationsand other difficulties in sourcing the leather. Alligator and Crocodile skinstake several years, even decades to reach maturity, and the quality standardsHermes has for their bags is so high that sourcing the ideal skin is likefinding a needle in a haystack. These exotic bags, especially in the highlysought after matte crocodile finish, can fetch staggering amounts at auctionand on the luxury resale market. And with some luxury fashion houses likeChanel discontinuing their exoticskin handbags, nobody knows just how rare exotic skin handbags will get.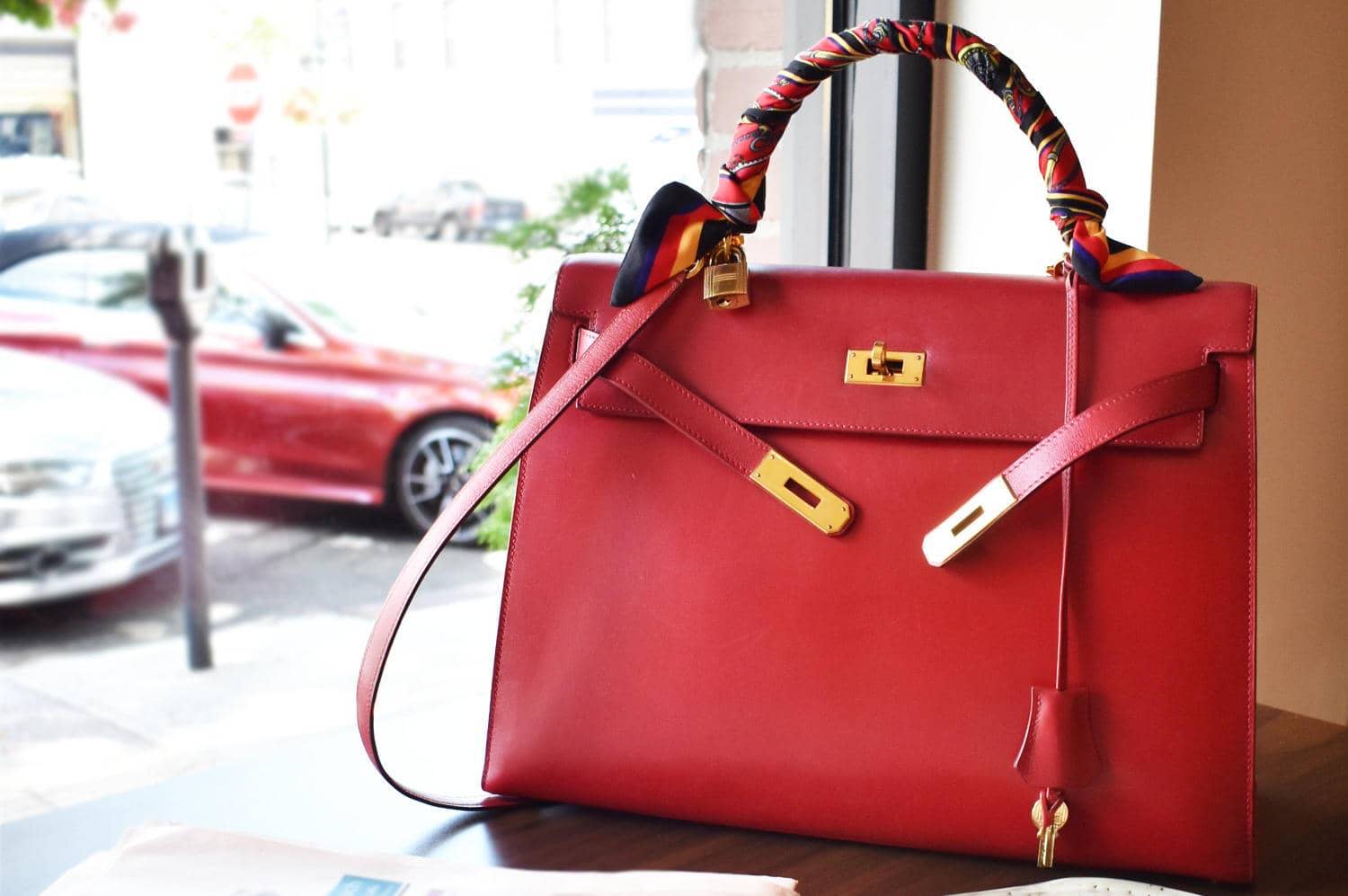 Pictured: our red Kelly out on a coffee date, dressed up in our CODO tie twilly. These bags are not just investment pieces, but also companions!

Due to the bags' scarcity, one cannot just walk into an Hermes store and request a Birkin or Kelly. The days of lengthy waiting lists are long gone, and for anyone who isn't Victoria Beckham or Kim Kardashian, acquiring one of these bags new from Hermes can be a monumental challenge. Luckily, the luxury resale market can provide what fashion investors are looking for. The best way to invest in an Hermes Birkin or Kelly is to buy pre-owned from an authenticated luxury resale company such as CODO, as the majority of online auction Birkin and Kelly sales are estimated to be 90% counterfeit fakes. If you are buying as an investment, it is a good idea to preserve the handbag's condition by keeping it out of the elements; using a twilly to protect the handles; storing it inside of Hermes' anti-acidic paper and box; using our specialized bag insert and keeping all original paperwork especially the CITES exotic skin certificate. If investing in these beautiful, luxurious and appreciating assets appeals to you, check out our collection of Hermes handbags here.
Comments
Right