How To: Sustainable Fashion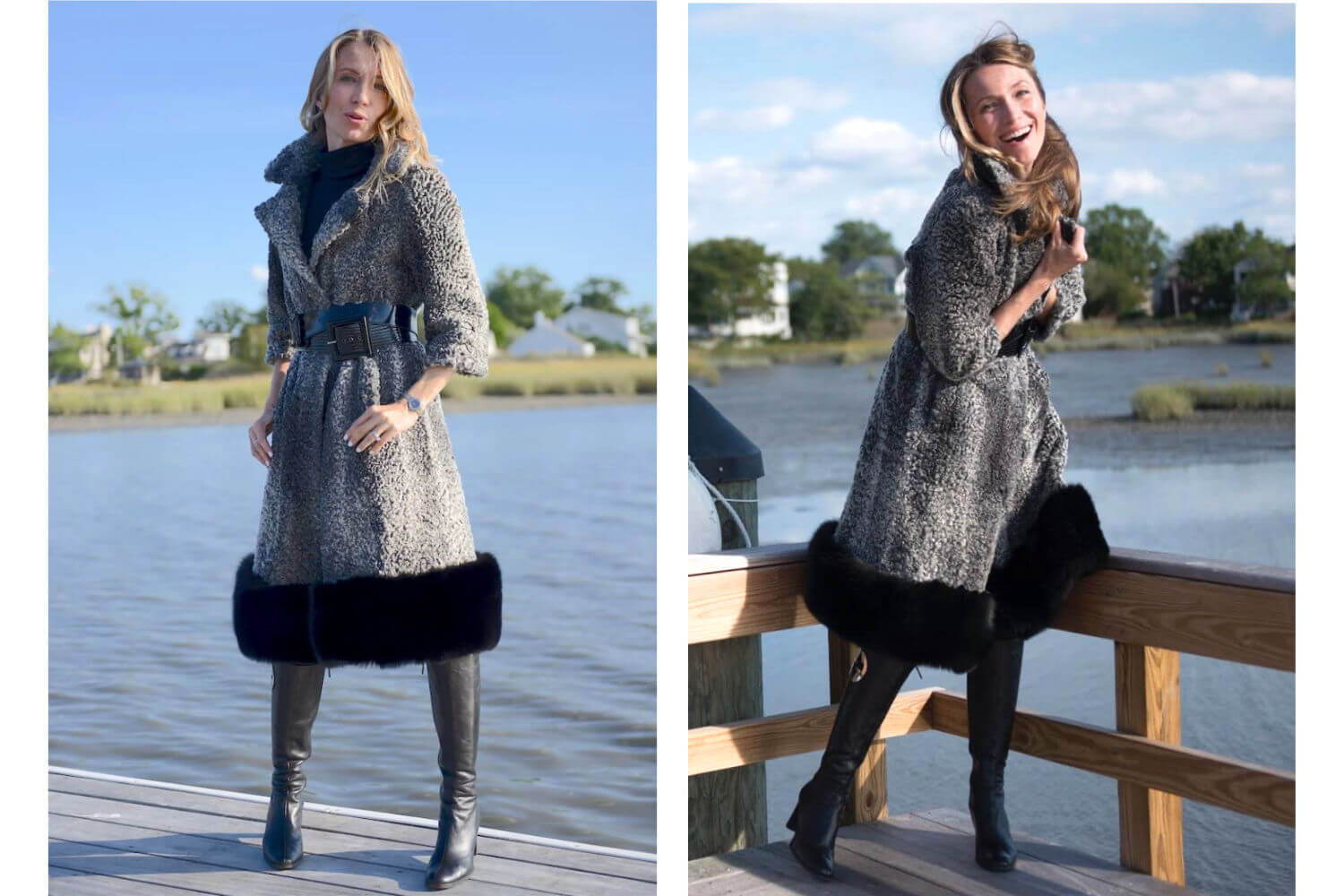 Pictured: Our Co-Founder, Yulia Omelich, wearing a beautiful example of one of our Refashioned pieces; a grey curly lamb coat turned into a contemporary sensation.

Did you know that creating one pair of jeans and one t-shirt uses as much as 20,000 liters of water? That's how much one person drinks over 27 years! Now think how much water and other resources are used to create one leather handbag; from sustaining the cow for years, to the water used in creating and treating the leather. You may think your fashion habits are no big deal, but when you combine the world's fast-fashion addiction, nearly 11 million clothing items end up in landfills every week. Due to its constant growth and high demand, fashion is one of the world's top polluting industries, especially with today's pressures of social media consumption and the content of fast fashion outfit-swapping influencers.

Sure, there are "sustainable" clothing brands, some of which claim to use recycled materials or eco-friendly packaging, but the truth is that any output of new clothing requires major input of our environment's resources. So how do you satisfy your craving for new fashion without contributing to the industry trends that are so devastating to our environment?

The answer is designer resale! Instead of buying several fast-fashion pieces for your outfit-of-the-day (most of which are bound to end up in a landfill), consider buying a pre-loved, authenticated luxury designer piece. Why? You're buying something made with high quality that will last you years, even decades if cared for properly. Remember, even keeping a clothing item for just 9 months decreases its carbon footprint by 3 percent, and reduces extra water usage by 4%, according to WRAP (Waste and Resources Action Programme). Imagine the impact you can have by keeping, using and loving a quality designer handbag or garment for years to come? That is why we created the CODObag, so that you can preserve the integrity of your handbag and give it a long, sustainable life. Shopping sustainable luxury resale is a rare win-win that is kinder on your wallet and the planet; the benefits are real and they work!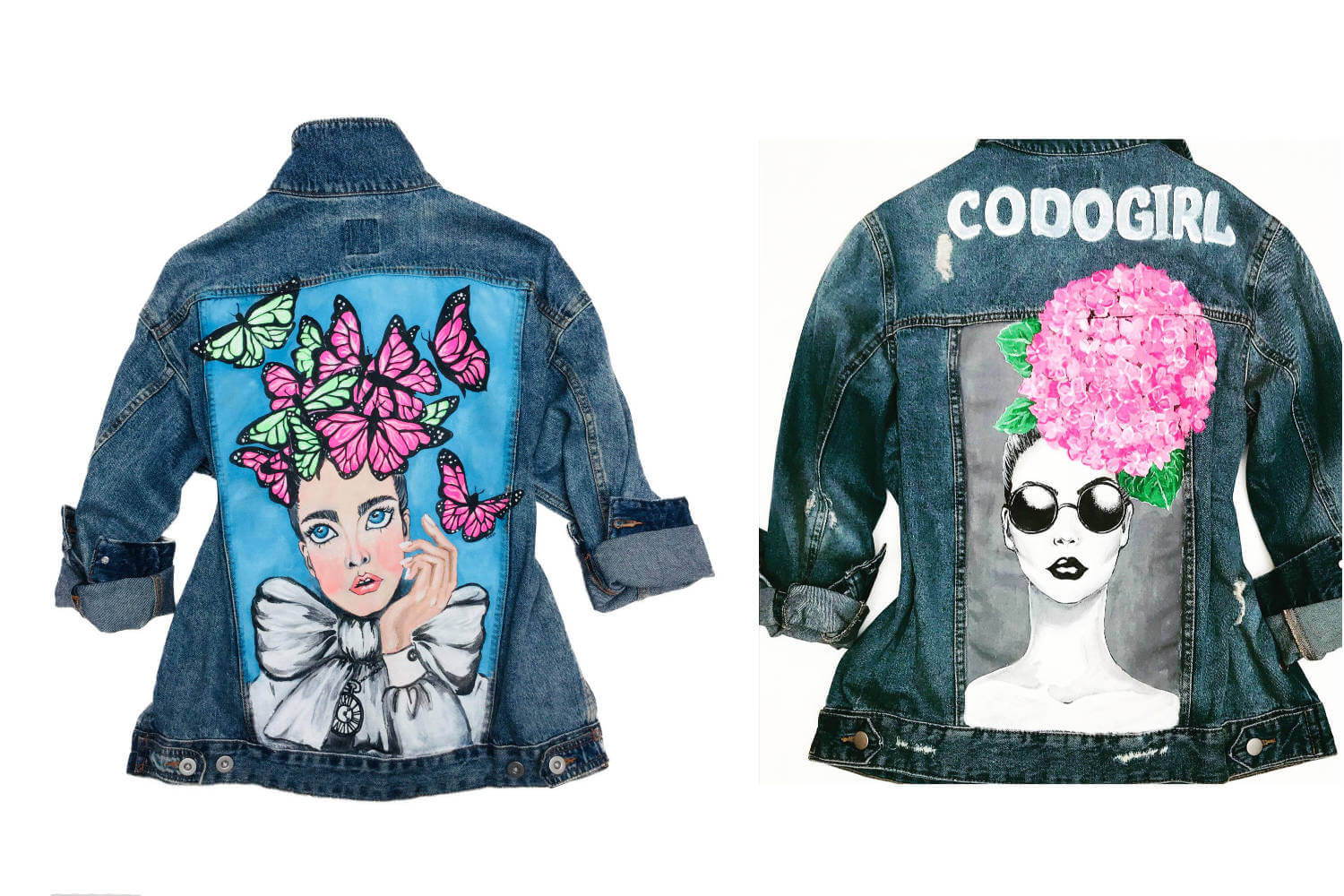 Pictured: Left: two examples of how CODO custom Refashions denim jackets for our clients. They are handpainted in-house by our artist and washable!

Pictured: Right: two examples of how CODO refashions old pieces into something fabulous by using high quality leftover furs
There are many other ways for you to make eco-friendly fashion choices. It's 2019, and reusing accessories or other parts of today's outfit in tomorrow's outfit is a growing eco-fashion trend! Some handbags, jackets and other accessories are versatile and can be styled in many ways, so don't be afraid to get creative! That Louis Vuitton Neverfull tote or Chanel flap can be dressed down to your leggings for Sunday coffee and back up to your pantsuit for Monday's meeting.
Another way to fight fast fashion is refashioning your existing wardrobe. You may have had a fur coat from another generation passed down to you, but find that big, bulky fur coats are out of style. CODO's fashion experts are known to turn the old into contemporary sensations; you can continue to wear your fur, denim or even cashmere while knowing you made the environmentally conscious decision by refashioning it. Our goal is to extend the lifespan of the garment, which reduces its carbon footprint and water waste (remember how much water is wasted on one t-shirt) while keeping you looking as trendy and fashionable as ever.
Comments
Right