The Birth of Hermes Birkin Handbag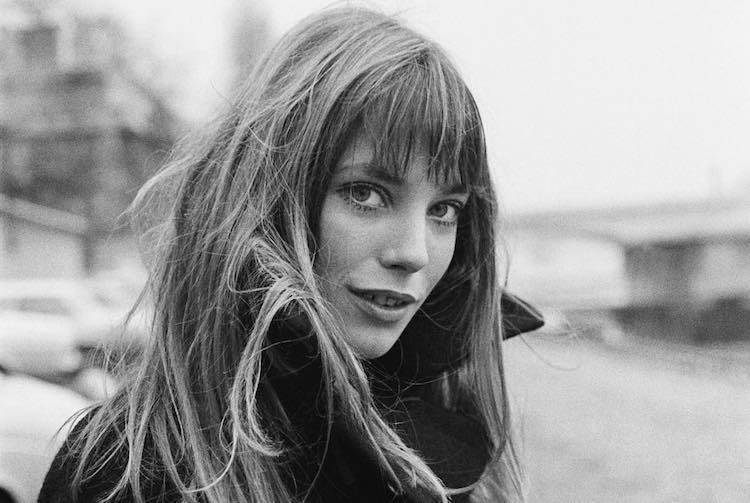 Pictured: British actress and style icon, Jane Birkin
The Birkin bag is the ultimate fashion status symbol, guaranteed to turn heads and invite awe-inspired gazes everywhere it goes. However, few people really know the truth: that the Birkin's legendary status today comes from rather humble beginnings and a chance encounter.
The Birkin story starts in 1980. The 'it-girl' of the time: British actress and style icon Jane Birkin. By some stroke of luck, Jane Birkin finds herself sitting next to Hermès chief executive, Jean-Louis Dumas on an airplane.

Jane Birkin recalled the following events from a 2012 interview from the Hermès show: as she was reaching to place her 'bag', a straw-woven basket, into the airplane's luggage compartment, it fell and spilled its contents all over the floor, leaving Jane scrambling to collect everything in rather tight and uncomfortable quarters. Jean-Louis Dumas, wondering why such a famous personality would use a straw basket for jet setting, offered to design Jane a custom bag.

Jane Birkin recalls drawing out her conception on an airplane sickness bag, and requesting from Dumas a bag with large dimensions, pockets suitable to carry all her essentials, and a closure mechanism to ensure there would not be another falling basket incident. After four years of collaboration, the Birkin bag, as we know it today was born in 1984. The ultra famous actress once said she is most comfortable in worn jeans, Converse sneakers and a men's shirt. Beauty, comfort and functionality: when you look at a Birkin bag today, it is almost as if Dumas infused Jane's character into the handbag itself.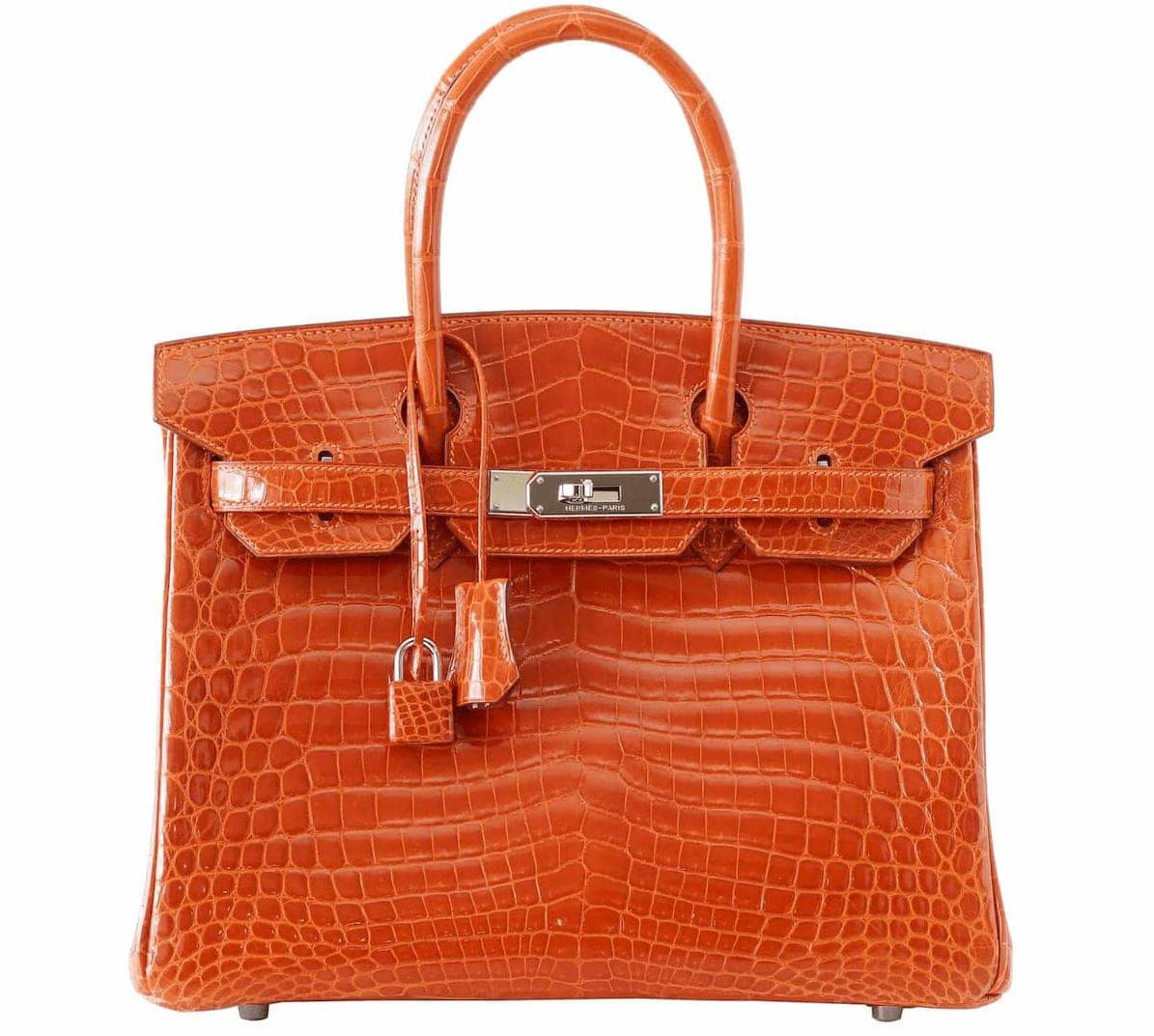 Pictured: Hermes Birkin classic orange crocodile bag
Featuring extremely high quality construction, the Hermès Birkin sits on sturdy, metal 'feet' known as Clou, making it incredibly durable and wear-resistant. The signature lock and clochette closure and twin handles reflect Jane's desire for functionality, ensuring the Hermès Birkin can keep its contents safe and secured for travel. Today, the Birkin comes in many sizes, material choices and colors, with some ultra-rare material Birkins fetching upwards of $300,000 at auction.

If you would like a more detailed look into the Hermès Birkin's anatomy, material options and its investment value, check out another article here
Read These Fun Publications

Comments
Right