Chanel Investment Bag Guide
This guide contains everything you need to know about those Chanel bags that make for the best investment pieces. Below you will find sizing, styles and quick descriptions on what makes the bag an asset.
The Flaps:
Easily identified by its simple, boxy silhouette, diamond-quilted leather and signature metal hardware, the Flap is a staple bag for any wardrobe. There are three main kinds of Flaps: the vintage 2.55, the Classic Flap and the Reissue2.55. See our Flap Bag Guide for the complete history behind Chanel's Flaps and their key features.
Flap Sizes:


Most sought-after classic Chanel styles: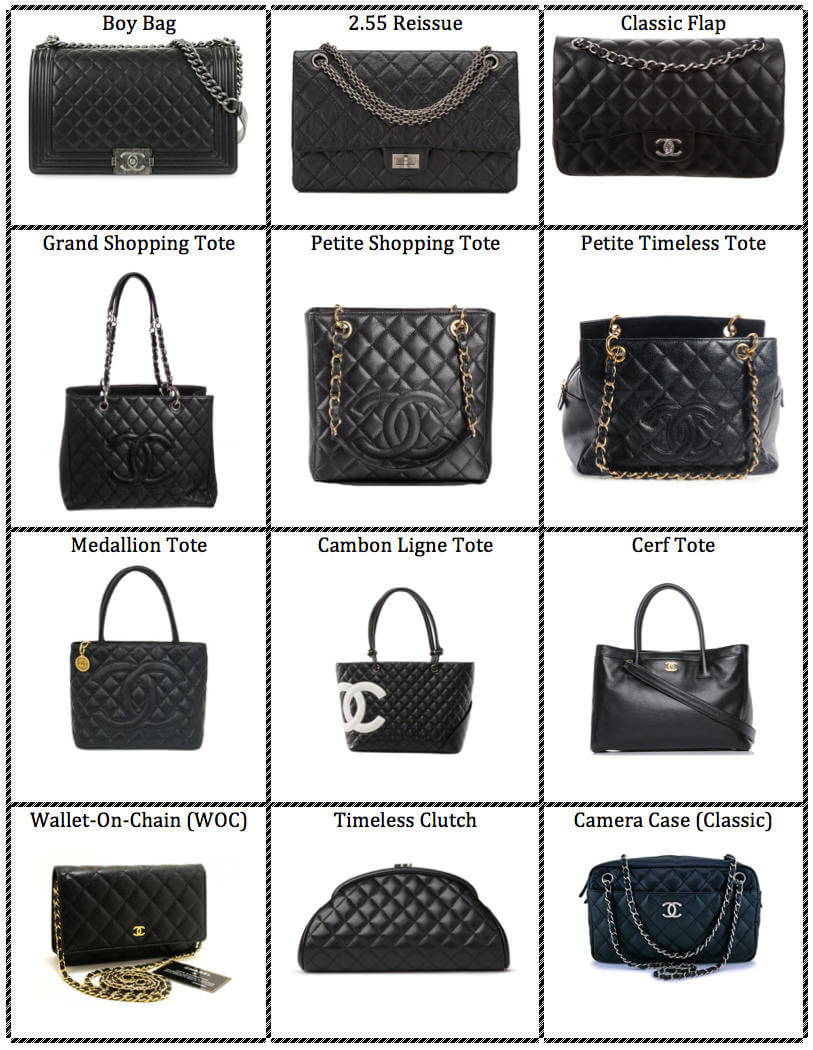 Classic Bag Descriptions:
Boy Bag: Inspired by the love of Coco's life, Arthur "Boy" Capel, Karl Lagerfeld created the Chanel Boy collection in the boyish spirit and charm Chanel was always known for.

2.55 Reissue: Karl Lagerfeld's revival of Chanel's original 2.55, featuring the rectangular mademoiselle lock, crinkled calfskin leather and tarnished metal chain.


Classic Flap: The bag that arguably brought Chanel back to life. Designed by Karl Lagerfeld in 1984, the Classic Flap is perhaps the most iconic and sought-after bag Chanel ever released.Shopping Tote: Released in three sizes (Grand, Petite and Petite Timeless) the shopping tote is made in caviar leather and is easily identifiable by the large CC logo on the front fascia.


Medallion Tote: Unfortunately discontinued, the Medallion is a quintessential classic Chanel tote bag. Its signature feature is the large golden CC medallion zipper.


Cerf Tote: While it lacks the staple quilted leather exterior, the Cerf is a classic we know and love. Released in 2005, it is available in 4 sizes (Small, Regular, Tall, XL).


Cambon Ligne: The extremely popular and sought-after Cambon Ligne was originally released in 2004 and made of soft calfskin leather. Coming in many color and style combinations, its signature feature is the grand offset CC logo. Mostly discontinued in its larger forms, the Cambon Ligne style can still be found in wallets and wallet-on-chain bags.


Wallet-On-Chain: With the ability to carry the essentials and leave the big tote at home, the WOC style is extremely popular. It is available in several styles including Classic, Cambon, Camellia and Timeless.


Timeless Clutch: Known for its interesting crescent shape and "kisslock" CC frame closure at the top, the timeless is typically made of lambskin or caviar.
Camera Case: A vary rare piece to come across, the Camera Case can be found in various sizes. Part of the Classic Collection.
Design Elements and Materials:
These Chanel bags have an appeal that is not only visual, but also tangible. From a distance, their classy silhouettes and metal hardware command attention, however it is Chanel's attention to detail and fine choices of materials that contribute to the luxurious feel we know and love. Finally, every design element of the bags' materials is a source of inspiration from the world Coco lived in—owning a Chanel bag is like owning a piece of that heritage, contributing to the intangible qualities that make Chanel bags such wonderful heirlooms and assets.
The signature burgundy hue we tend to find on the interior of Chanel bags is inspired by Coco's childhood uniform she wore throughout her time at the Aubazine Abbey orphanage. Military satchels of the time were a source of inspiration for the shape Coco's original 2.55. The trademark diamond-stitched quilted leather we see on so many Chanel bags was borrowed from the jackets worn by men at horse races.

Leather Choices: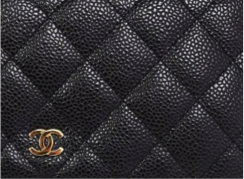 Caviar Leather:

Perfect for your everyday bag, grained calfskin or caviar leather can withstand the elements and is known for its durability. It is often used on flaps and especially totes for this very reason.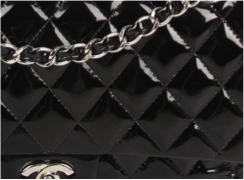 Patent Leather: Glossy and youthful, Chanel's patent leather is a key element of classic style bags. Patent leather does, however, require more maintenance, as scratches and scuff marks on the bag's surface are easily visible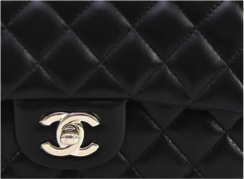 Lambskin Leather:

Super soft and plush with a matte finish, lambskin leather has an incredibly luxurious feel. However, it is very fragile and must be taken care of throughout its lifetime, otherwise it will flatten and the bag may slouch. If you have a slouching bag, check out our CODO bag inserts (here)! They're the perfect solution to this all-too-common problem.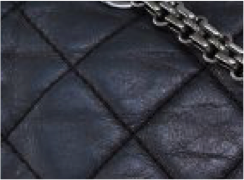 Crinkled Calfskin: Most commonly used in Reissue bags, crinkled calfskin provides that vintage look in a soft yet durable package. Because of these qualities, Chanel bags made of crinkled calfskin are ideal daily carry bags, perfect if you want to bring luxury and class anywhere and everywhere you go.

CODOGIRL's 2021 Chanel Investment Bag Pick:

Fashion trends have a huge impact on what Chanel bags make for great investment pieces. While the centerpiece black leather and gold/pewter hardware Chanel bags are the best long term investments because of their classic style, we are beginning to see a new trend of colorful Chanel bags rising in demand. We predict that classic Chanel handbag styles like the 2.55, Boy Bag and Wallet on Chain (WOC) in Cerulean, aka Royal Blue (Pantone Color of the Year 2020) will be the hottest Chanel bags in 2021.



Comments
Right