Top 5 Valentine's Gift Ideas For Her
With February 14th right around the corner, you might be searching for something exciting, something that will remind her how much she matters to you. Here are our top 5 picks for Valentine's Day gift ideas that she will truly love:

Brunello Cucinelli compared a cashmere knit to a feeling of an embrace, and gifting her cashmere is like giving her a hug she could wear all day. It's not an exaggeration: there are sweaters, and then there are cashmere sweaters - the difference is night and day. The best qualities of cashmere are without a doubt its light weight and soft skin feel, but they are also ultra warm and perfect for the brisk months after Valentine's day.

They can be dressed up or down: she can wear it to the office or to get coffee. High quality cashmere, due to its rarity and complex production time can be very pricey in stores, to the tune of several hundred, even over a thousand dollars. Luckily, we have the perfect solution: the CODO "Love" mini dress! It's made of high quality, super soft 2-ply cashmere, comes in 5 sizes and is one of our 2020 collection's bestsellers. Plus, priced at $280 it doesn't break the bank. Give her the gift of warmth and love this Valentine's Day!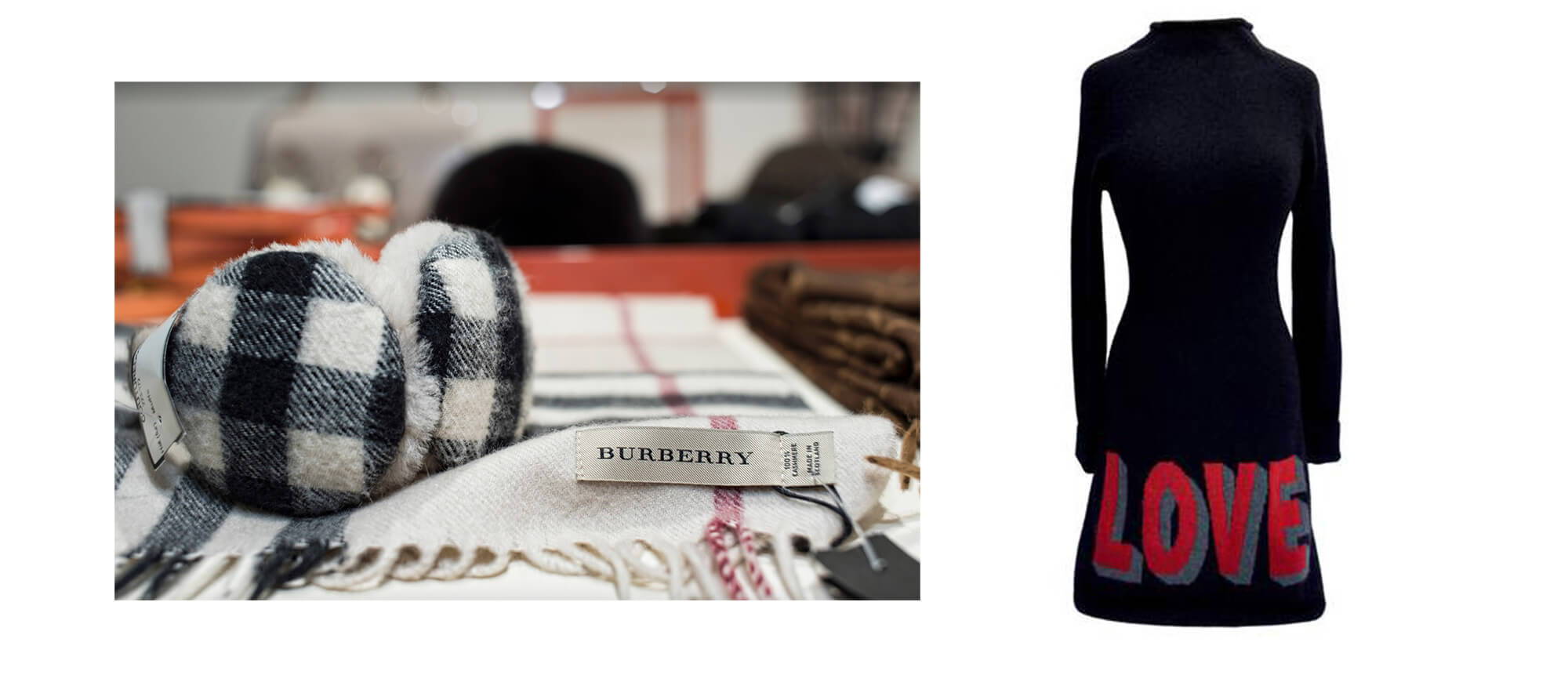 Pictured: A 100% cashmere Burberry scarf, and CODO's 100% cashmere 2-ply LOVE mini dress.

Artisans can spend several days crafting an Hermes scarf out of the finest silk, with some scarves using more than 100 individual colors! They are absolute works of art: we would frame and hang them on the wall if they didn't look so amazing with any outfit - indeed, some people do! They're just that beautiful. Hermes scarves come in a variety of aesthetic themes, such as equestrian, floral and faunal, military and many more. They're perfect entry level items for those wishing to enter the world of Hermes, and are sure to make a fantastic gift for her.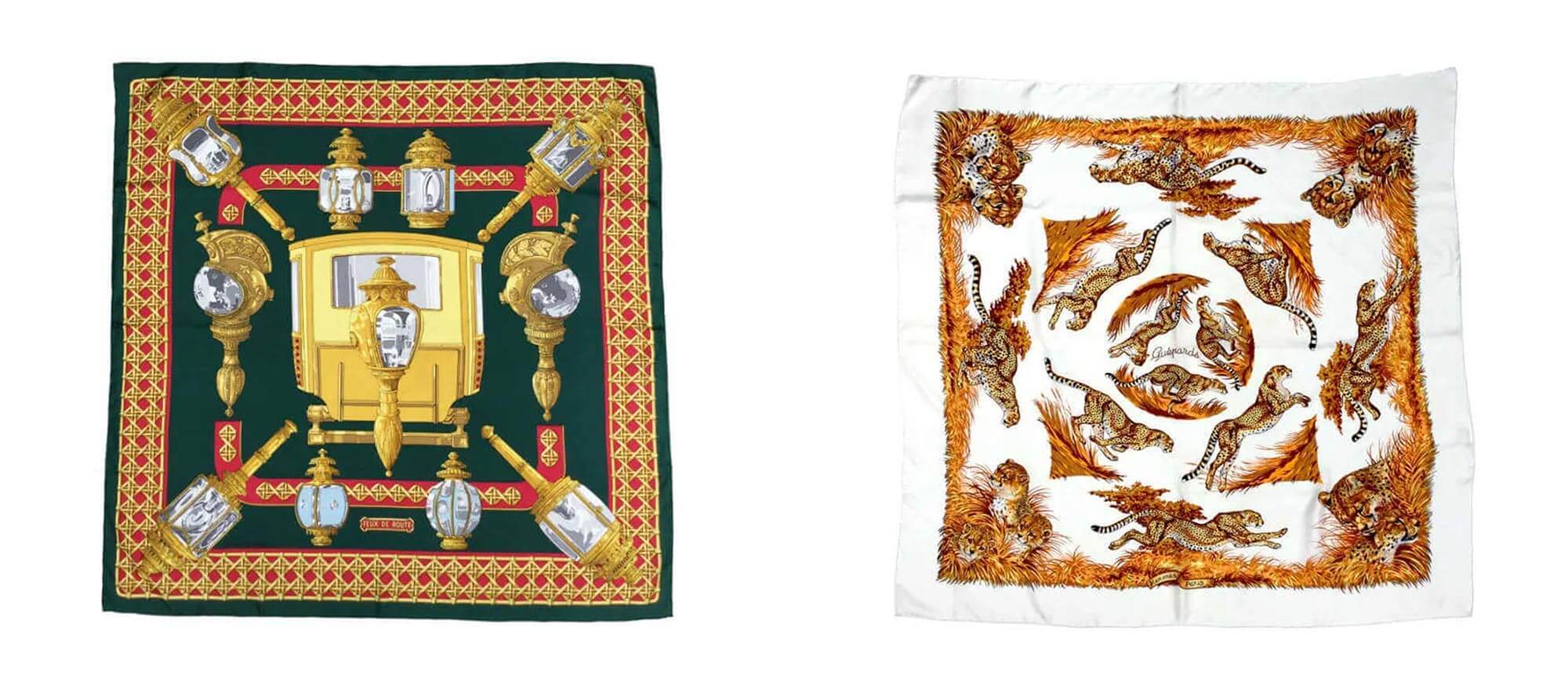 Pictured: Beautiful and highly-detailed Hermes scarves. On the right is the rare and collectible vintage Guepards scarf.

The best part? Hermes scarves are one of the most versatile accessories and, having transcended both time and trend, Hermes scarves will never go out of fashion. She can wear them around her neck, tie them onto her favorite handbag for a flair of color, wear it in her hair, tie it into a bracelet, among many other creative ways to wear an Hermes scarf. They are also affordable on the resale market, and those with a sweet tooth for vintage can score super rare and collectible scarves - many can be found in great condition!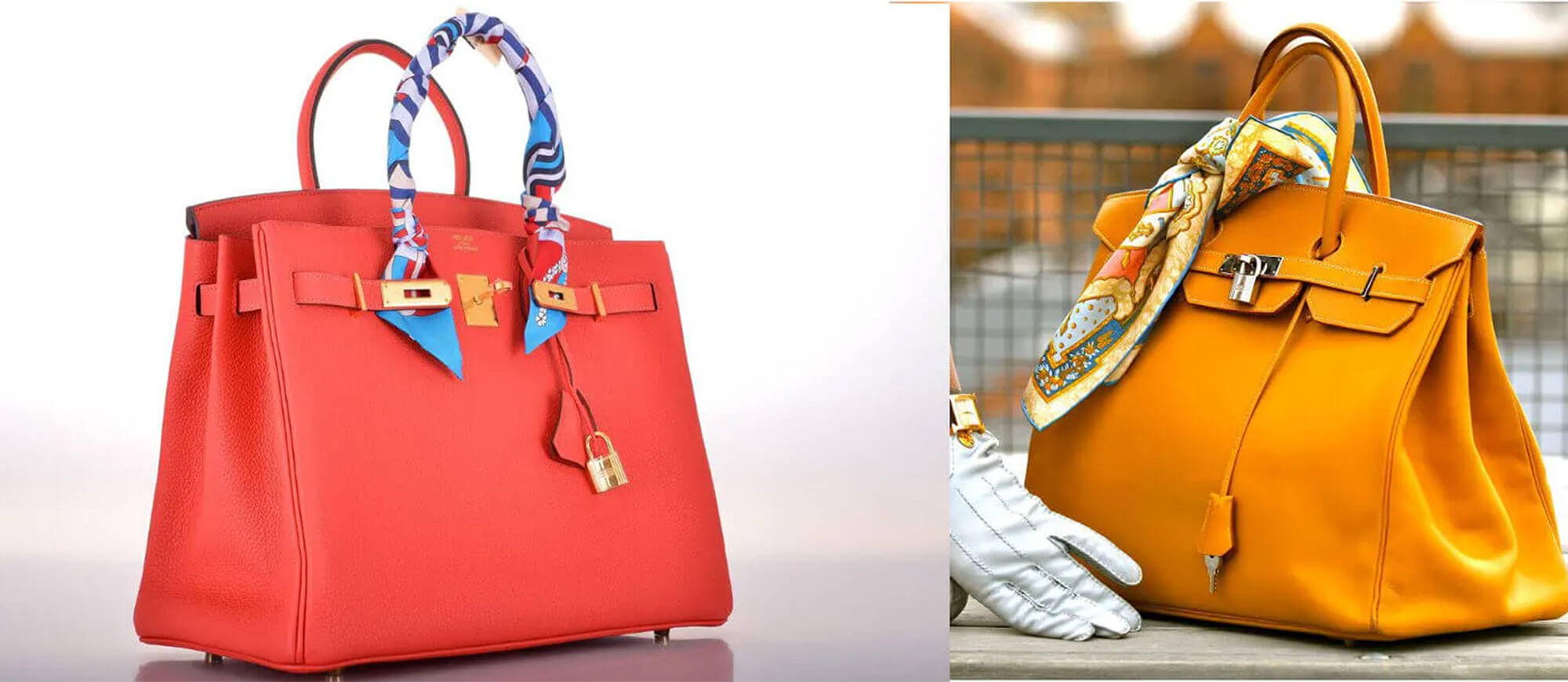 Pictured: examples of how she can style her handbags with an Hermes scarf - the twilly method to protect the handles, and the loose knot for a bold statement.

The gift of a Chanel bag is one that will last for years, even decades and she'll adore every second carrying it on her shoulder. They're beautiful, classy and exquisitely handcrafted to be the best, bar none. There are so many unique styles and flavors: from the classic 2.55 flap to larger totes, there is a Chanel bag for every woman.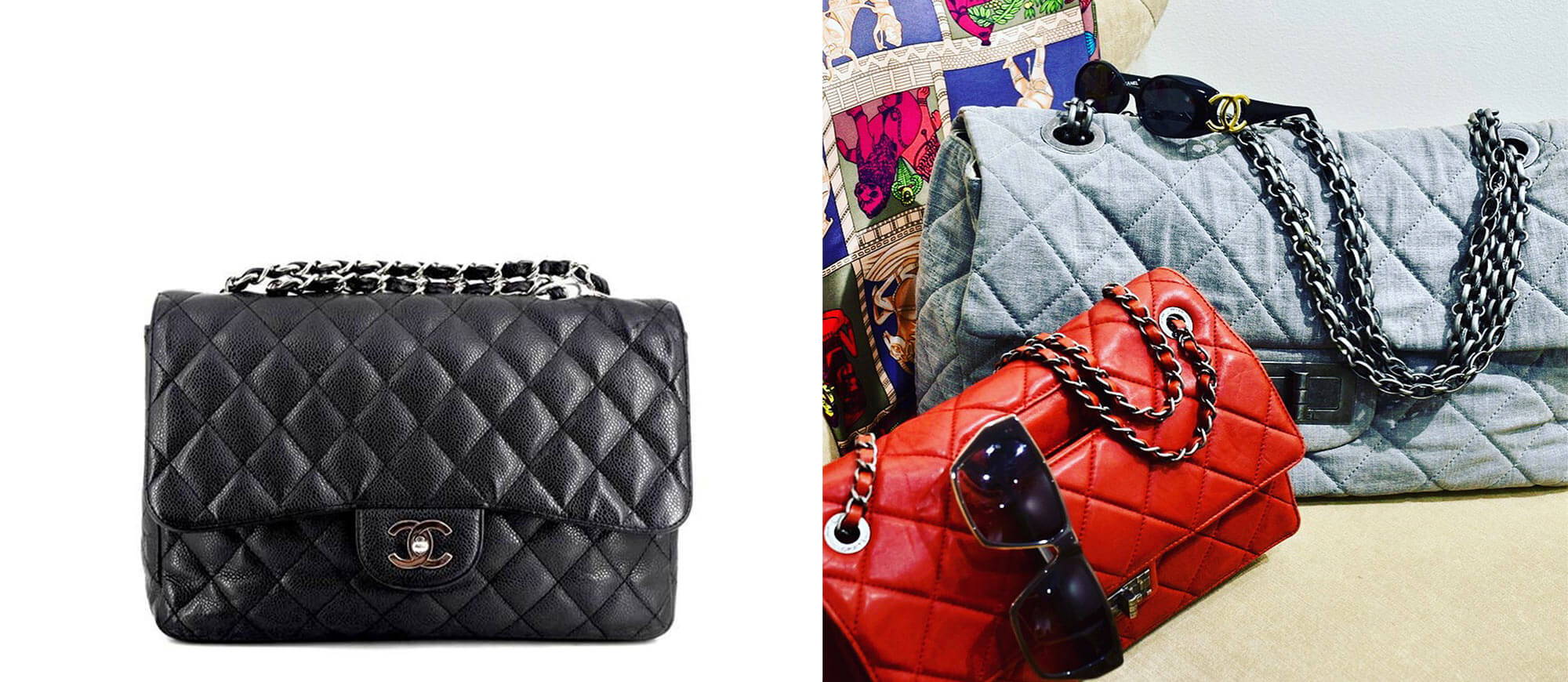 Pictured: for a more subdued fashion statement, the black quilted caviar 2.55 Classic Flap would be an excellent choice. Chanel bags also come in many different sizes to fit all of a woman's needs.

They do come with very high price tags, if you choose the retail route. Expect to spend several thousands of dollars for a bag at the nearest Chanel boutique. However, there is a way to get her the perfect handbag for Valentine's Day without the retail price tag, and it is called authentic designer resale! You can get a 100% authentic, gently preloved handbag for half the retail price. No need to shop online auctions and gamble whether or not the bag is real when you can buy from a reputable reseller.

Add a little spice to her wardrobe with a handbag made by Gucci! Known for their unique and statement-making styles, Gucci is always bound to bring flair and excitement to her outfit. From luxurious leathers and bamboo handles to equestrian-inspired hardware and their unforgettable GG logo, there is no wrong choice--the problem is how to choose only one.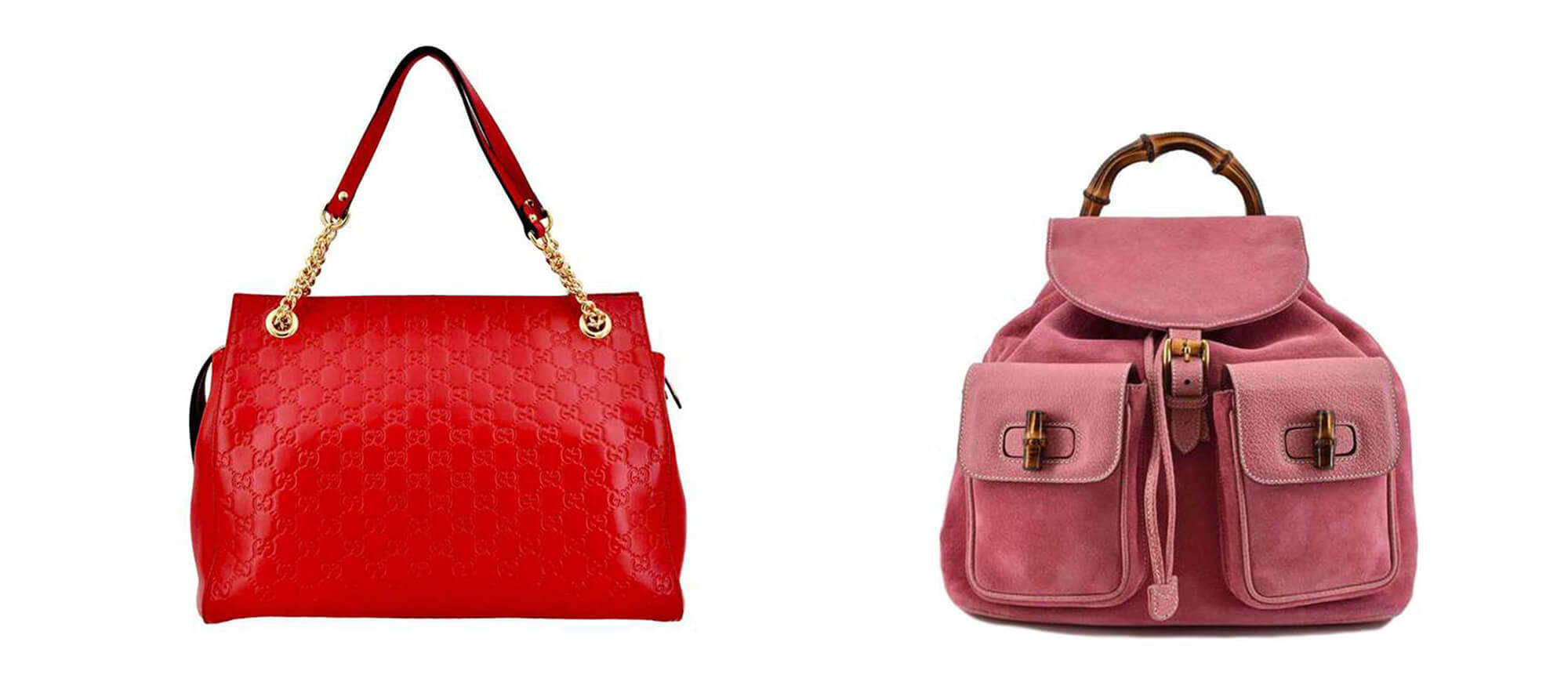 Pictured: on the left is the Gucci Soho tote, crafted from "Guccissima" (the most Gucci) leather and gold hardware. On the right is a Gucci suede backpack in pink with Gucci's iconic bamboo hardware - both lovely Valentine's day colors.

Typically, vintage fashion comes from an era when things were made with higher quality materials and additional extra to detail. These days, fashion has become so 'fast' that quality and durability have in many ways been sacrificed. The best part is that you can get vintage anything, whether it's a handbag, a vintage Hermes scarf (these are usually the rarest and most beautiful), vintage jewelry or accessories (vintage sunglasses are super chic these days) and vintage coats. It may require a bit more digging and searching than walking into a retail store, but the end result can be the most gratifying. The best part? Buying vintage is the most sustainable way to go about fashion: no new production means no extra resources, no emissions and no waste--shop vintage and go green!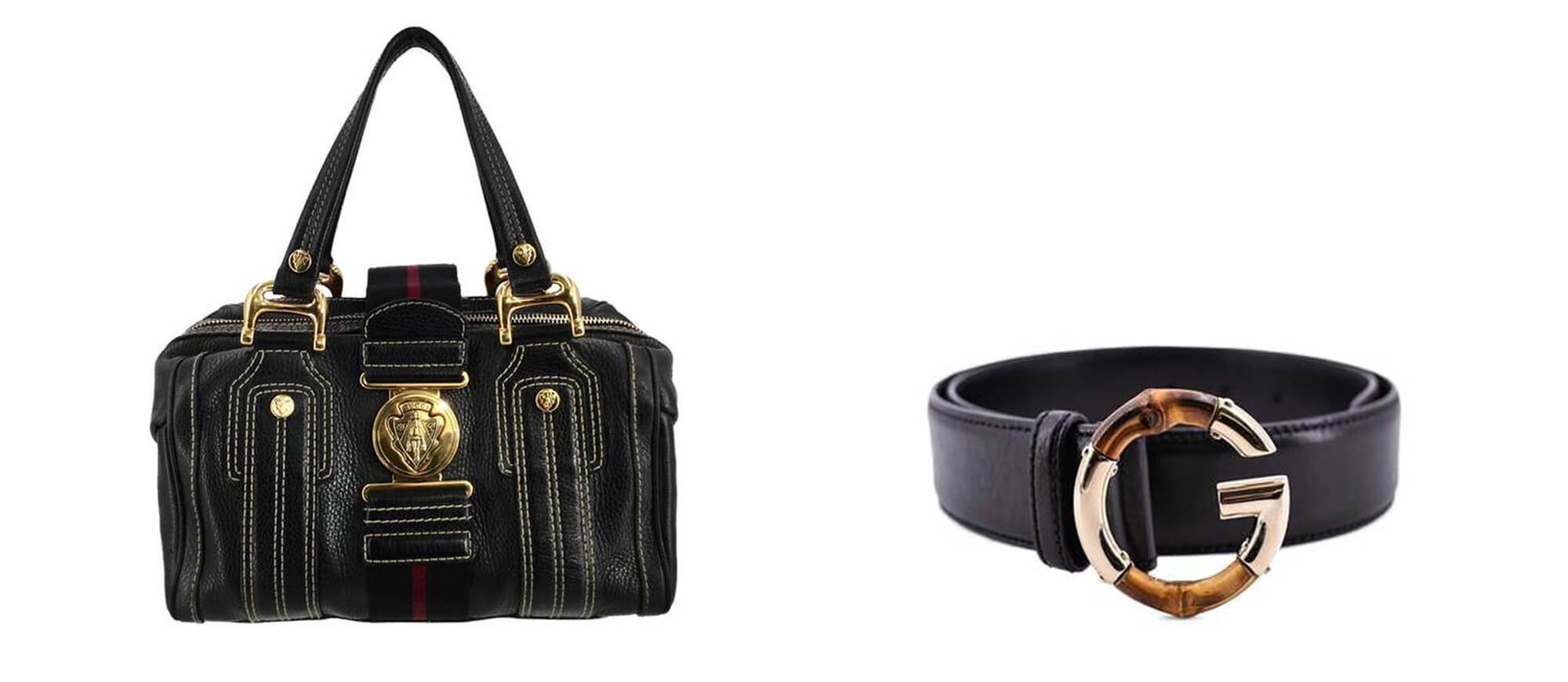 Pictured: Beautiful examples of vintage Gucci, featuring their iconic Gucci crest, equestrian hardware and bamboo.
Any of these 5 Valentine's Day gifts are superb choices, and are sure to add some flair to her wardrobe and her life. You can browse unique gifts from each category and more below. In a hurry? All orders are processed within 1 business day and ship free with standard delivery (2-3 days) or via Fedex for $30 flat.

Comments
Right