Definition: to give new form to something.

We believe Refashion is the future - and it is on the rise, making its way further into the mainstream as more and more people are becoming aware of the perils of today's fast fashion model. The ironic part about it is that Refashion used to be the mainstream long before fashion became what it is today.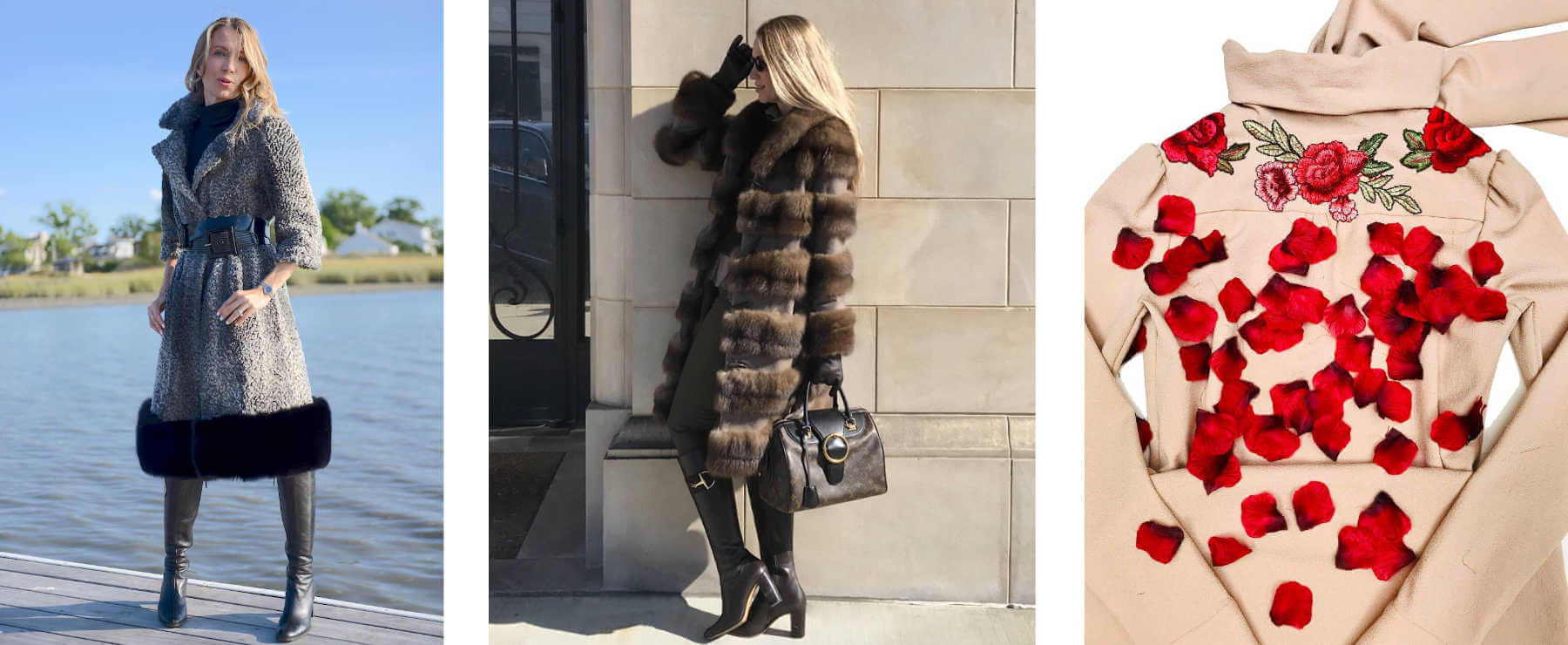 Pictured above: coats redesigned from vintage pieces and pre-existing furs and garments by CODO, Inc.



Where did Refashion come from?

Back then, in the days when a garment still cost more than a fast food meal, Refashioning your clothing was the norm: whether it was fixing tears, sewing on pockets and zippers, or changing the length to your personal preference. Clothes could easily last 20 years or more in one's closet in those times. Today, however, new cheap clothing is as simple as a few clicks away. Whenever something is damaged, stained or if we simply get bored of it, we throw it away and replace it with more fast fashion. The waste is unimaginable. That is why Refashion is so important, because it offers the best solution both short and long term to address the waste in fashion today.

And it's not just patching rips, sewing on pockets and refashioning old clothes - Refashion has the potential to change the way we view luxury and designer fashion. High quality fashion like fur, denim jackets, cashmere sweaters and dresses can all be Refashioned and evolved into something "new" and chic. Refashioning can be used to express individuality, as an outlet for creativity as well as repair and restoration. You can also use it to "upgrade" your existing fashion, such as adding genuine fur collars to your favorite designer jackets or cuffs to add extra flair.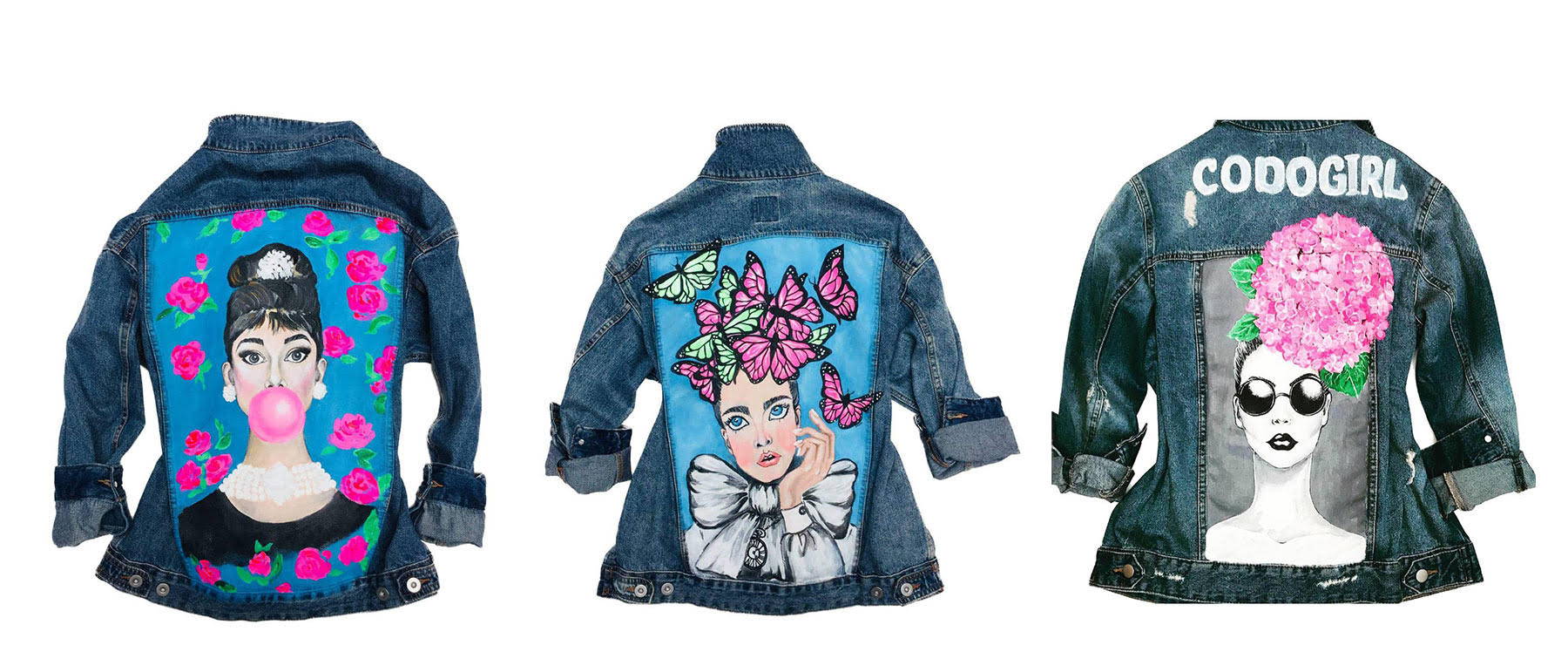 Pictured: denim jackets that were refashioned and custom painted into contemporary, chic sensations by CODO, Inc.

Perhaps one of our favorite methods of refashioning is painting. Using specialized acrylic paint and protective coating for fabrics and leathers, customized painting is one of the hottest Refashion trends of 2020. It can be used on all kinds of materials and garments - our favorite is bag painting, especially on designer handbags! Yes, that's right, paint on your favorite Louis Vuitton or Chanel handbag. This is a fun option to personalize your everyday carry bag - it may have scuffs and scrapes from everyday use, which you can paint right over and breathe new life into it. Bag painting also works extremely well for when you want to spice up some vintage treasures.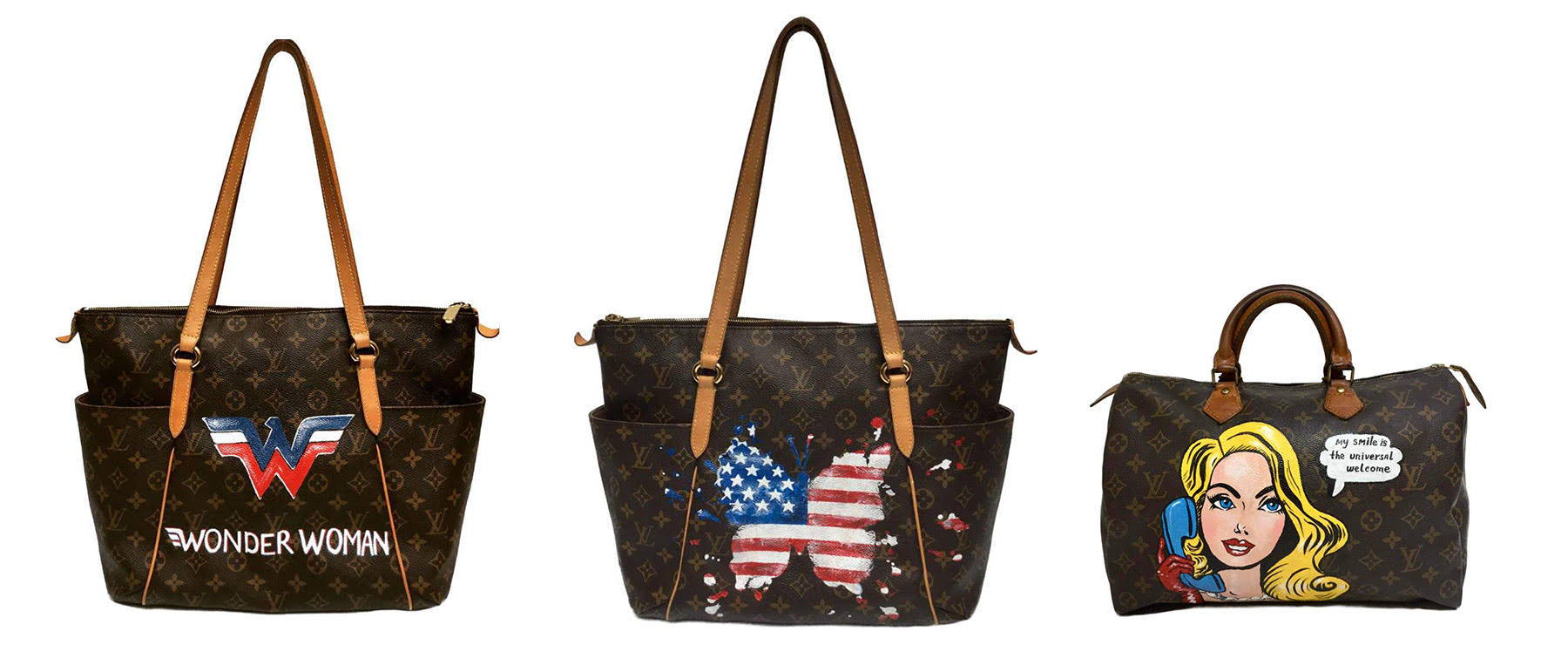 Caption: Examples of Louis Vuitton handbags refashioned with specialized acrylic paint. These were custom painted for clients who wanted their bags to stand out from the crowd. The basic brown LV monogram is a great choice for bag painting due to its dark tones providing eye-popping contrast. A refashioned LV is bound to turn heads everywhere you go!

To learn more and see more samples of refashioned masterpieces by CODO, Inc follow this link.
Top 3 Refashion Trends to Watch Out For in 2020:
Designer handbags (especially Louis Vuitton) with custom paint;
Coats, jackets and sweaters upgraded with tasteful fur collar and cuff additions;
Denim jackets with sewn additions or custom paint.
Comments
Right