Top 5 Designer Handbags That Are Always In Style
In a world driven by consumer demand for the newest, the latest and the greatest, we can fully appreciate the things that only get better with time. Most styles and trends come and go, and it can be hard to find something that is truly you. However, these 5 timeless handbags have something for everyone, something that is forever.

With its signature diamond-pattern quilting, plush leather construction and centerpiece hardware, the Chanel Flap is the quintessential luxury handbag. The Chanel Flap is best when dressed up, as the simple yet luxurious bag complements your best outfits. While the best-known silhouette is the 2.55 bag, the Flap comes in many different shapes, flavors and sizes...there is a Chanel Flap for everyone!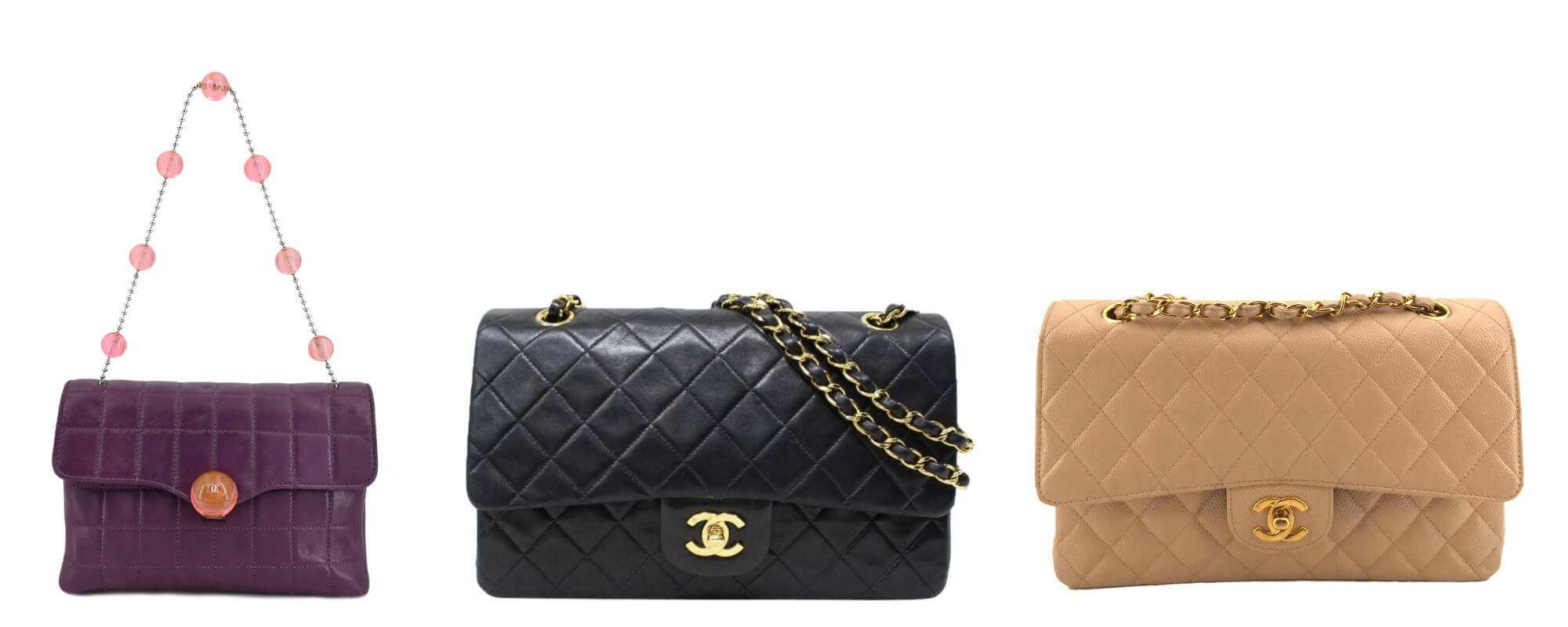 The Speedy is a go-everywhere bag: smaller than the Neverfull and other LV totes, but packing plenty of style in a convenient, everyday size. It can be dressed up or down with every outfit and always makes for a stylish finishing touch. Add the Speedy's high-quality construction and durability to the mix, and you have a perfect handbag for any occasion that will outlast both time and trend. The Speedy comes in four different sizes: 25, 30, 35 and 40 to fit your lifestyle's needs. It also can be found in several different colors from the monogram coated canvas to Damier Azur and Damier Ebene prints; there is even a limited edition multicolor monogram speedy using 33 different colors on its LV monogram print.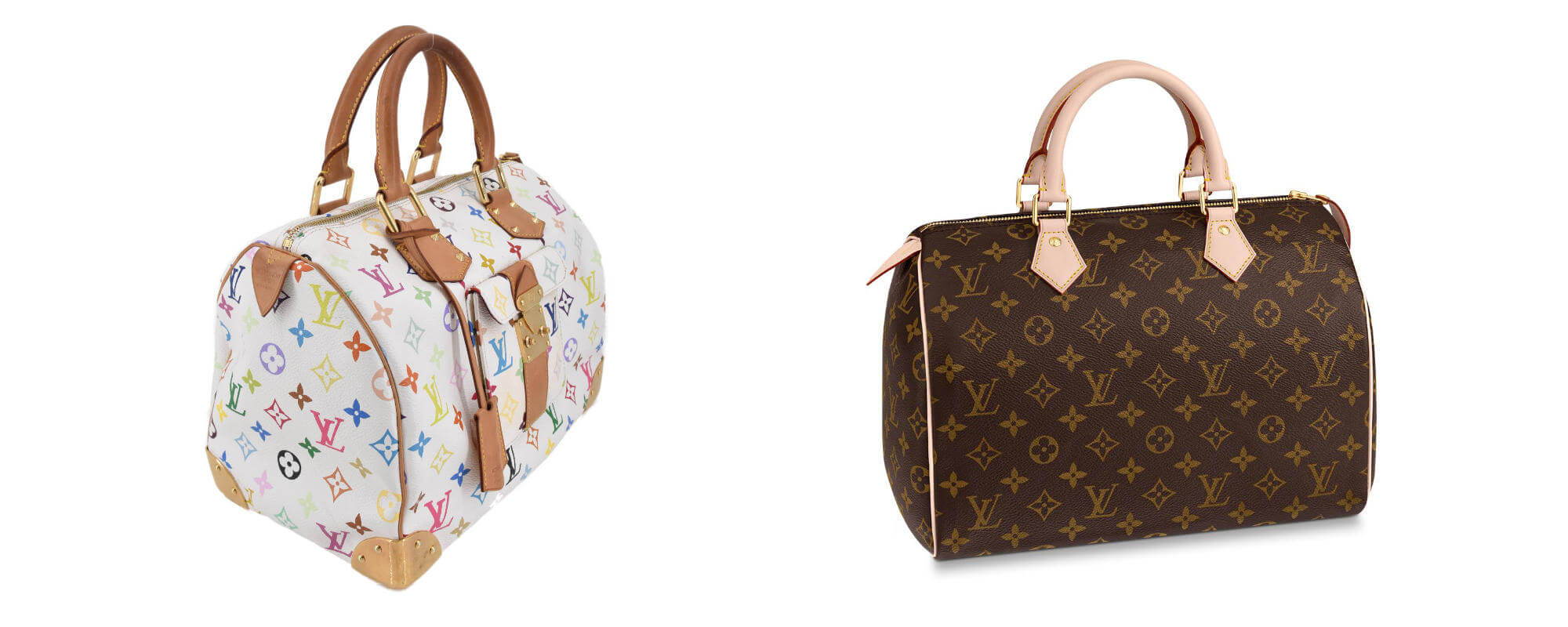 Left: Louis Vuitton Limited Edition LV Monogram Multicolor Speedy 30. Right: Louis Vuitton LV Monogram Speedy 30 in Brown.
Born from Gucci's equestrian heritage, and named after First Lady and style icon Jackie Kennedy, the Jackie O bag is super unique but brings all the staples of Gucci luxury to the table. It too can be found in many different colors and material options, but the most special features of the Jackie O are the Gucci piston lock and the horse stirrups attaching the handle to the bag. Easily distinguished by its shape and silhouette, the Jackie O is a staple bag with its popularity having no end in sight.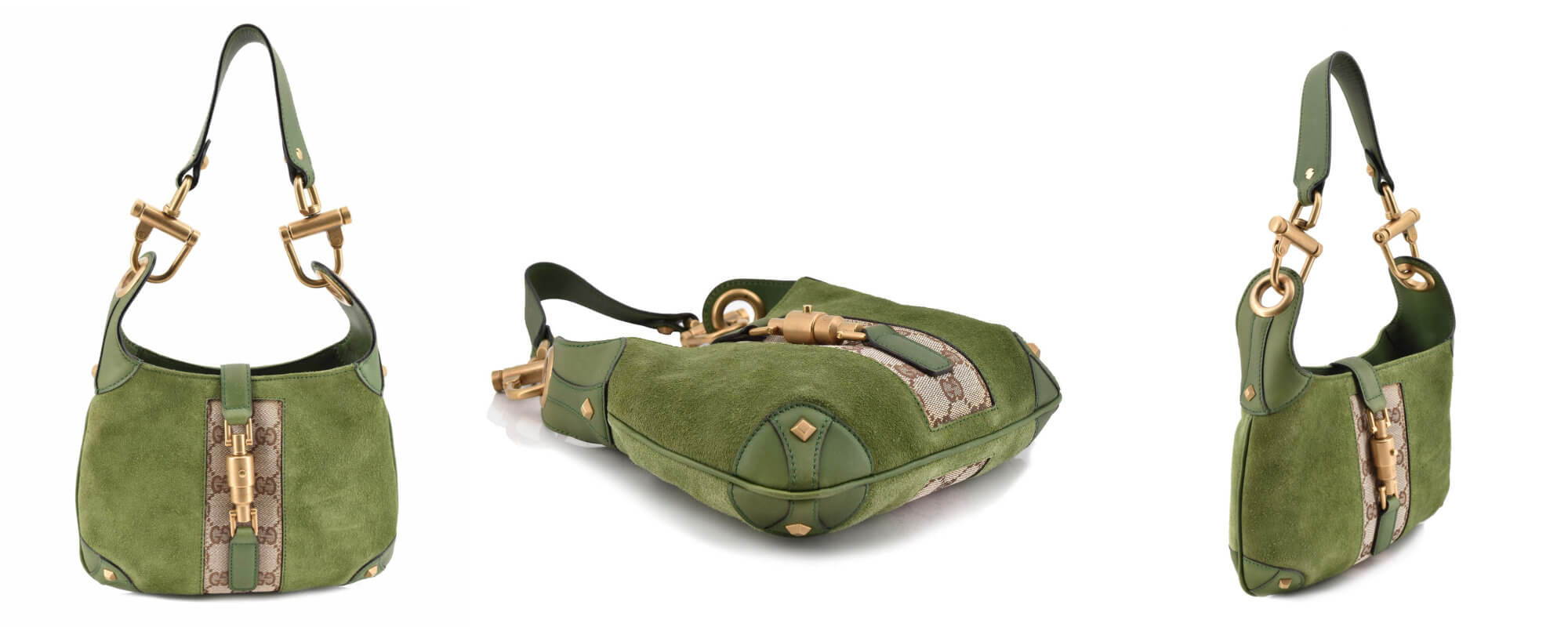 Pictured: Gucci GG Supreme Monogram Jackie O Hobo Bag in Green with Gold Hardware

In 1956, Hollywood-star-turned-princess Grace Kelly used her Hermes bag to hide her baby bump. The picture went viral, at least at 1956 speeds, and the Hermes Kelly bag became the icon we know today. Built from excellent materials with artisan-level craftsmanship, the Kelly exudes a simplistic beauty. It is ultra classy and sophisticated: the Kelly doesn't need bells and whistles or huge metallic logos to draw attention; it just sits calmly on its metal feet or hangs effortlessly and confidently from your hand or shoulder. The Kelly can be found in two main styles: the Sellier and the Retourne, referring to the stitching type on the bag. The Sellier uses outside stitching, which requires far greater attention to detail and results in the Sellier Kelly's boxy, architectural silhouette. The Retourne Kelly is stitched from the inside, resulting in softer tubing on the edges and makes a far more relaxed handbag. Easily accessorized with your favorite Hermes silk scarf and available in several different sizes, color and material choices, the Kelly has something to offer for everyone yet is incredibly personable and each one is unique.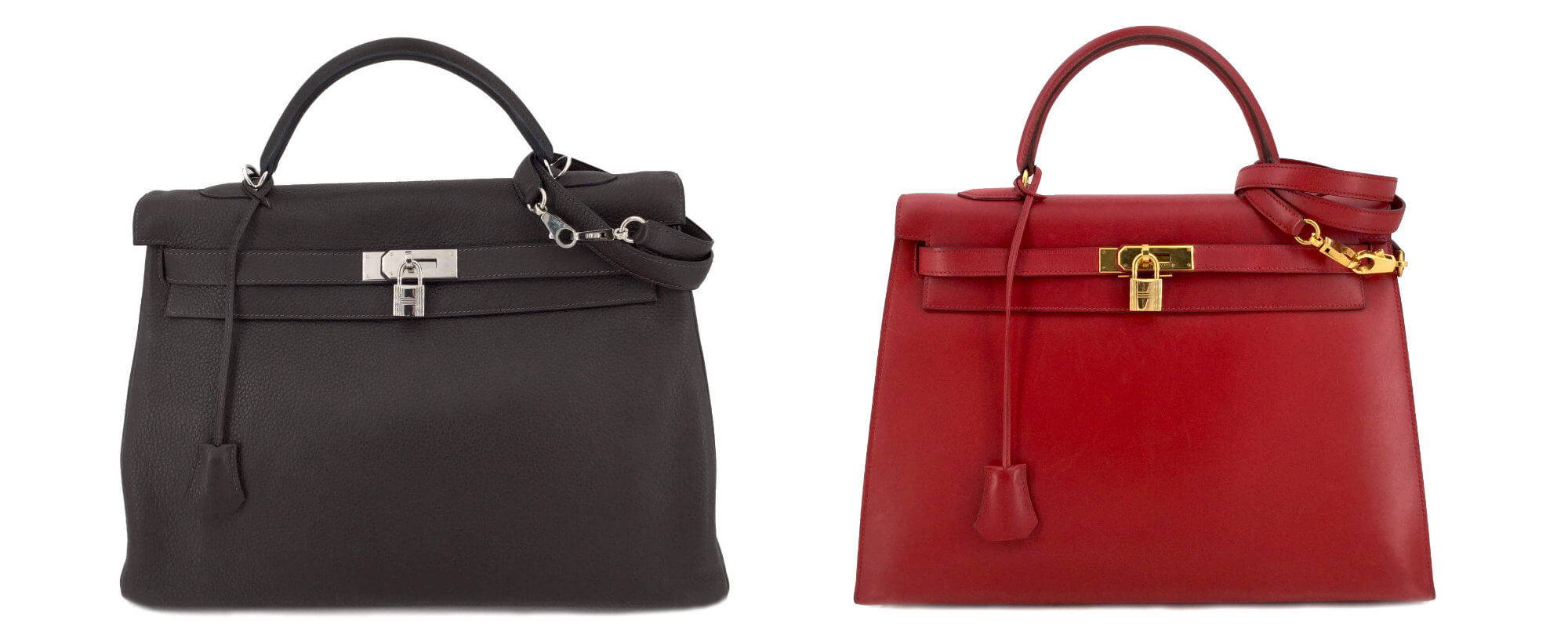 Handbags made from exotic materials are becoming incredibly rare, but their beauty is unmatched. Made from crocodile, alligator and python skins, exotic bags also tip the scales in price points and frequently command tens of thousands of dollars. The top of the food chain are Hermes Birkins made from crocodile and alligator, but other high-end designers like Gucci and Chanel have been known to use exotic skins in their top-tier handbags (although Chanel recently discontinued all exotic leather products, making exotic Chanel's even rarer.) If you can find one, exotic leather handbags are always a great purchase as they hold value very well, and depending on the designer, can actually increase in price over time. They will always be in style and in high demand, so exotics make for great investment or statement pieces.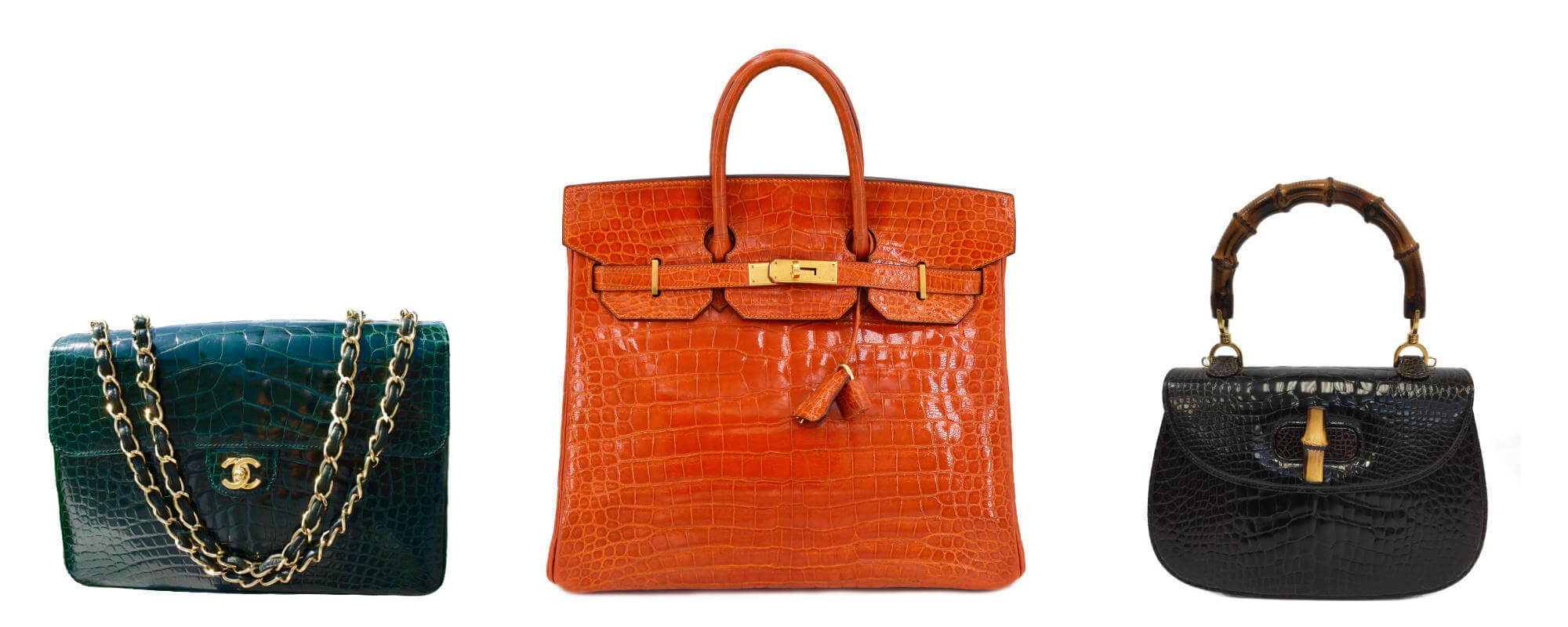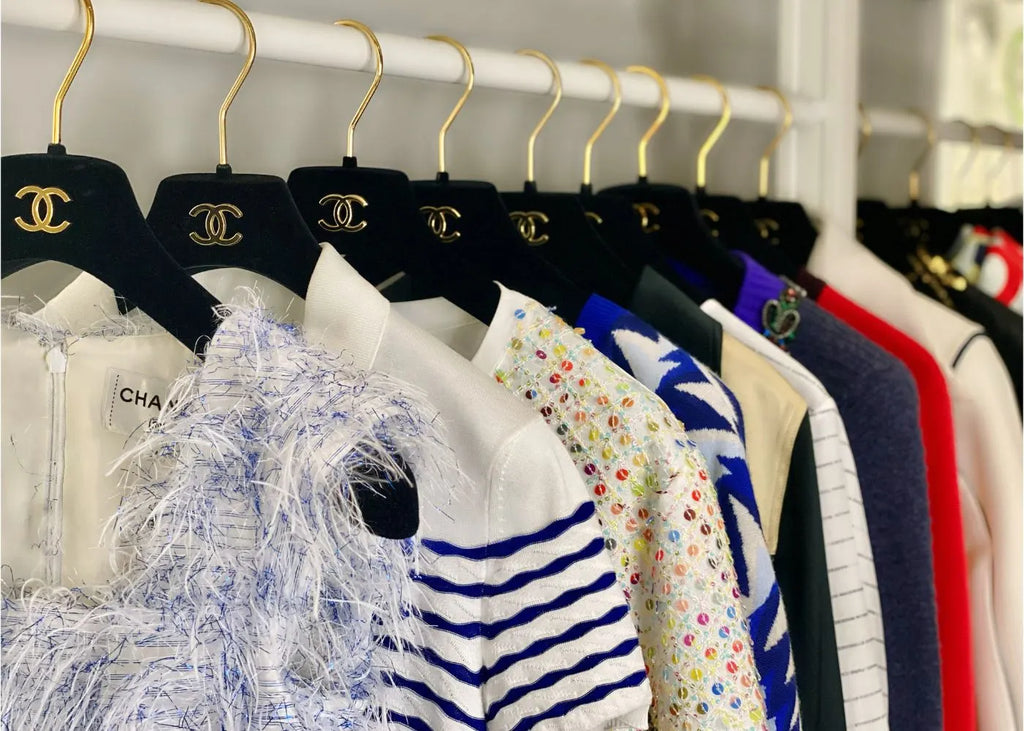 Yulia Omelich  Co-founder  CODOGIRL®️ Published: June 23, 2023 Pictured: Chanel Capsule Collection at CODOGIRL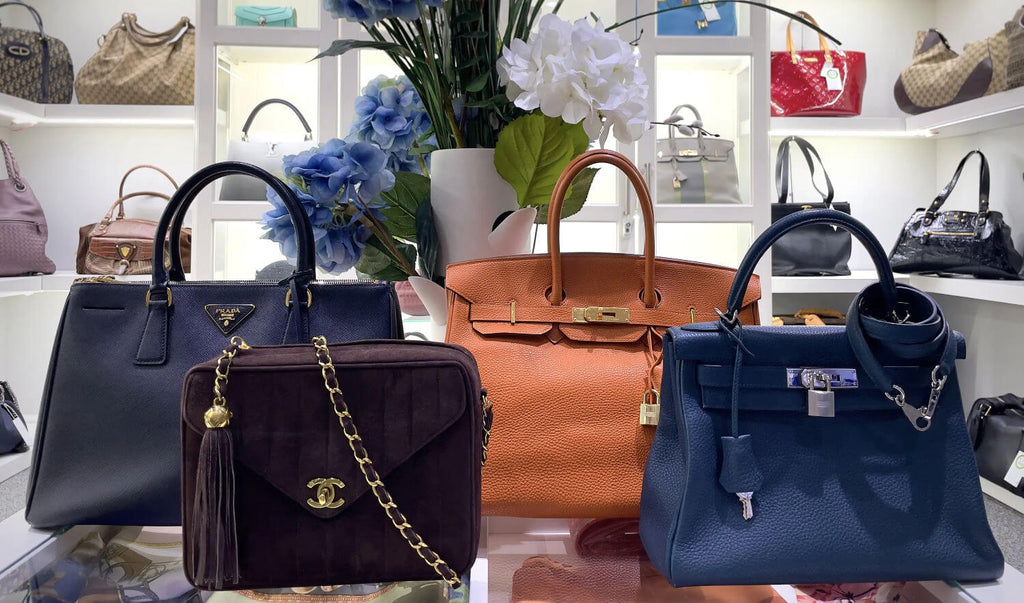 Yulia Omelich  Co-founder  CODOGIRL®️ Published: May 23, 2023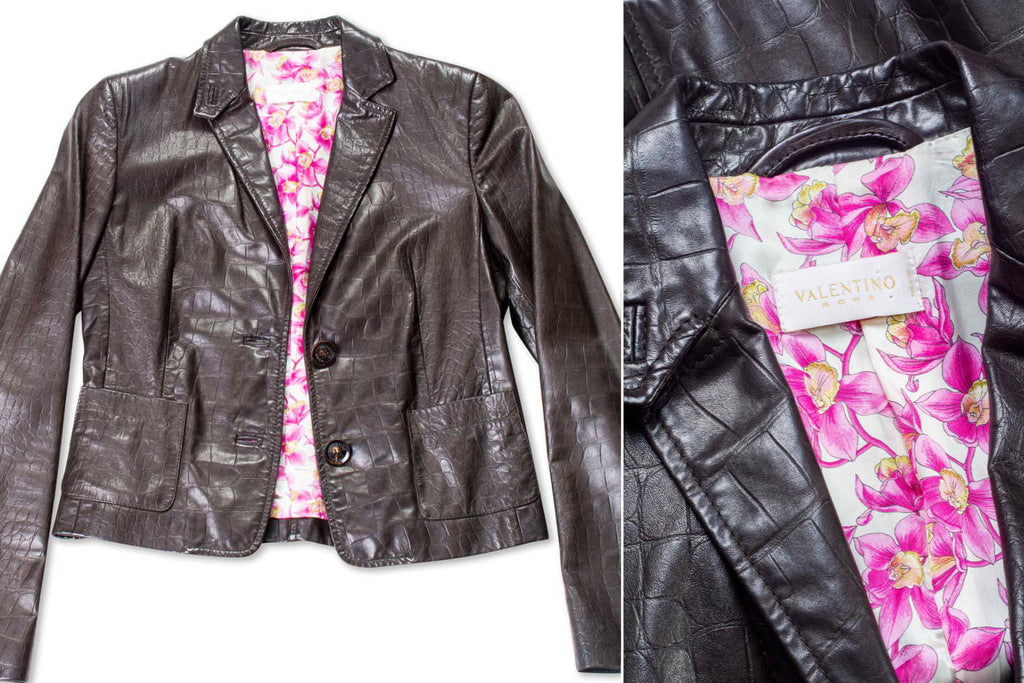 Yulia Omelich  Co-founder  CODOGIRL™ Published: April 18, 2023 Pictured: Vintage Valentino leather fitted jacket As times change and fashion evolves, the...
Comments
Right