Exotic Handbags in the Resale Market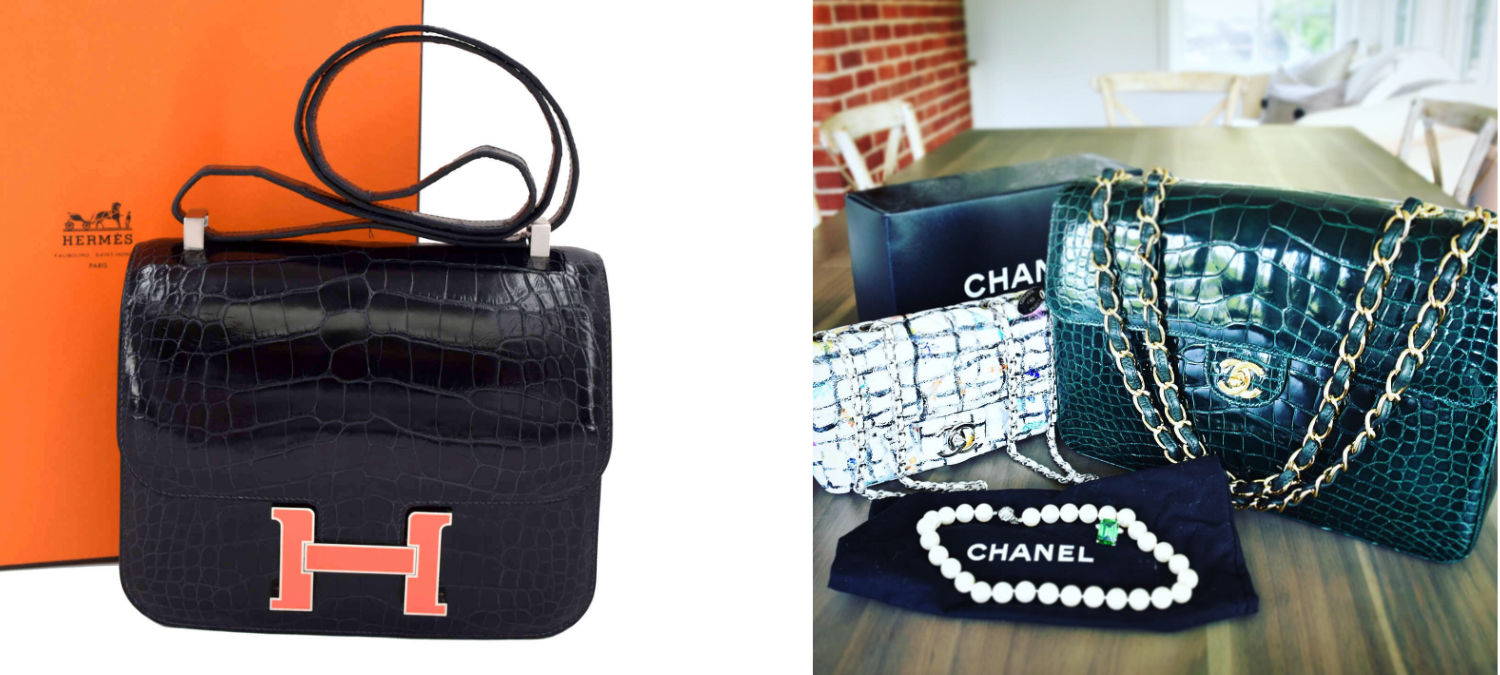 Pictured left: Hermes 24 Constance III Dark Blue Missi Lisse Alligator Leather; right: Chanel Green Crocodile Classic Flap with Gold Hardware. The Constance bag is one of the most highly sought after exotic Hermes bags. The Chanel Croc too is expected to only increase in price as Chanel exotics are discontinued.

Exotic skin handbags tend to be rare and very expensive, particularly if you are buying them new. Restrictions on the use of exotic leathers in fashion coupled with designers such as Chanel discontinuing their exotic handbags caused huge price increases. Hermes is well known for their crocodile and alligator Birkin and Kelly bags, but releases them so far and few in between that buying them new is almost impossible.

That said buying exotic leather handbags from retail is a mistake for many reasons, assuming you can find one first. Even though they are so rare and in high-demand, exotic handbags purchased new will never hold their value, unless they are stored away and never worn. Any blemish, scratch or other imperfection can result in steep drop offs in the bag's value. Another reason why buying exotic bags new is a wrong choice is the disregard for the endangered species from which the leathers are sourced. Chanel cited the difficulty in finding environmentally responsibly sourced exotic skins when it announced that it would discontinue their products made from snake, lizard, alligator and crocodile leather.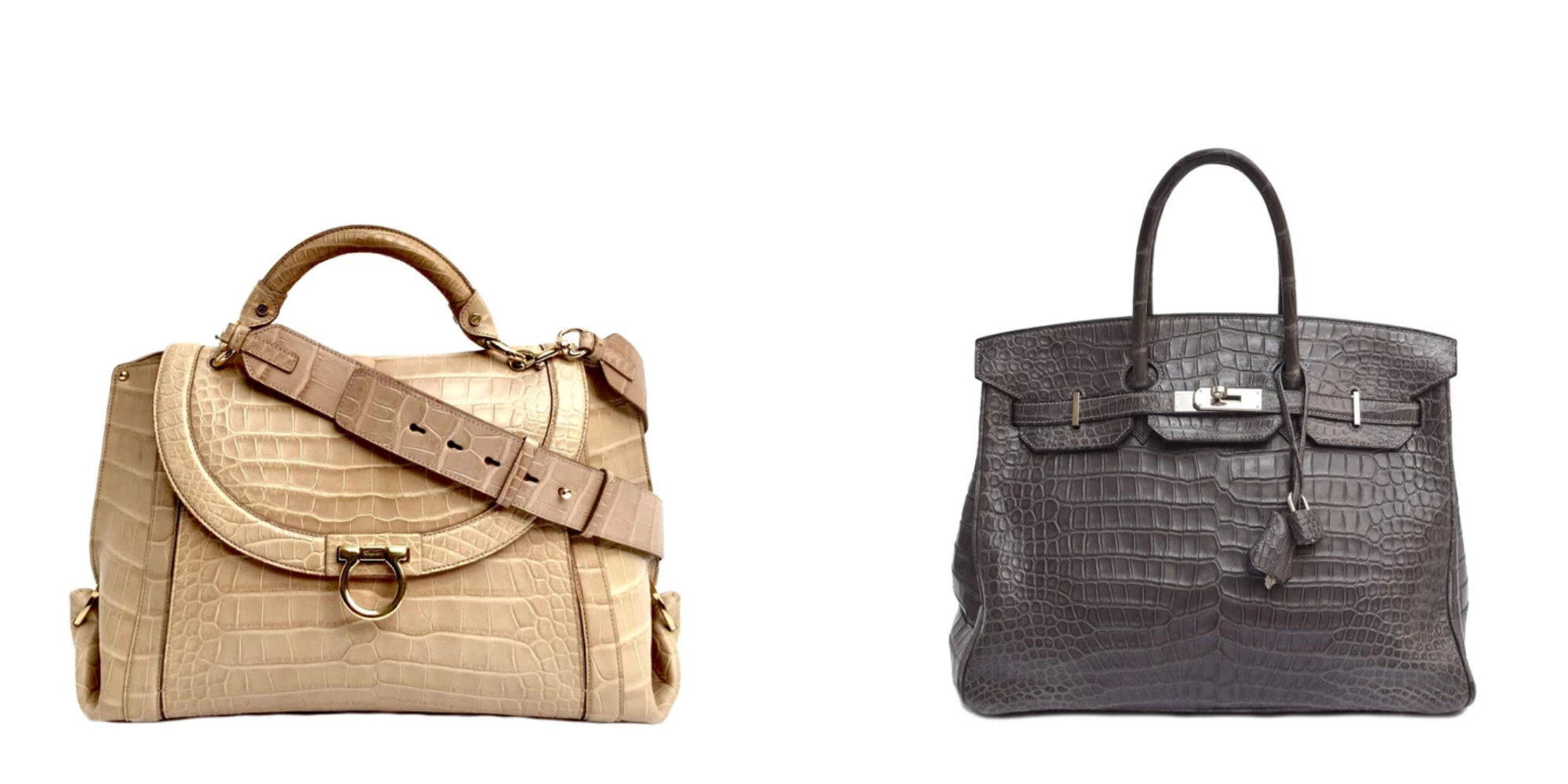 Pictured left: Salvatore Ferragamo Suzanna Beige Himalayan Alligator Flap Bag Gold Hardware; right: Hermes 35 Birkin Matte Grey Porosus Crocodile Palladium Hardware. Note the beautiful pattern and symmetry of the scales, another significant determinant of the bag's price on the resale market.

But what if you dream of owning such a majestic and coveted exotic bag; are there any ways to purchase one without the enormous retail price tag and without endangering any more exotic species? The authenticated resale market holds the answer: purchasing an authenticated, pre-owned exotic handbag is the most affordable and sustainable way to own these precious skins. While they remain the ultimate expression of luxury and command high prices, they are significantly more affordable than they originally retailed for. Authenticated designer resale is also the most ethical way to own an exotic handbag as extending the lifespan of the bag and the material it was already made from is the best way to respect the species. Buying new would mean another rare and endangered animal was used for its skin. Furthermore, to be sure that the pre-owned bag is real, it should come from a designer resale company with an authenticity guarantee. Always be certain that your exotic pre-owned bag comes with the original receipt, but most importantly the CITES (Convention on International Trade in Endangered Species) paperwork. Lastly, if you are looking for an exotic bag as an investment, it is a good idea to choose one with scales as symmetrical as possible, in high demand colors (grey, navy blue, green) and medium to smaller size as bigger exotic bags have less demand.

Other Recent Publications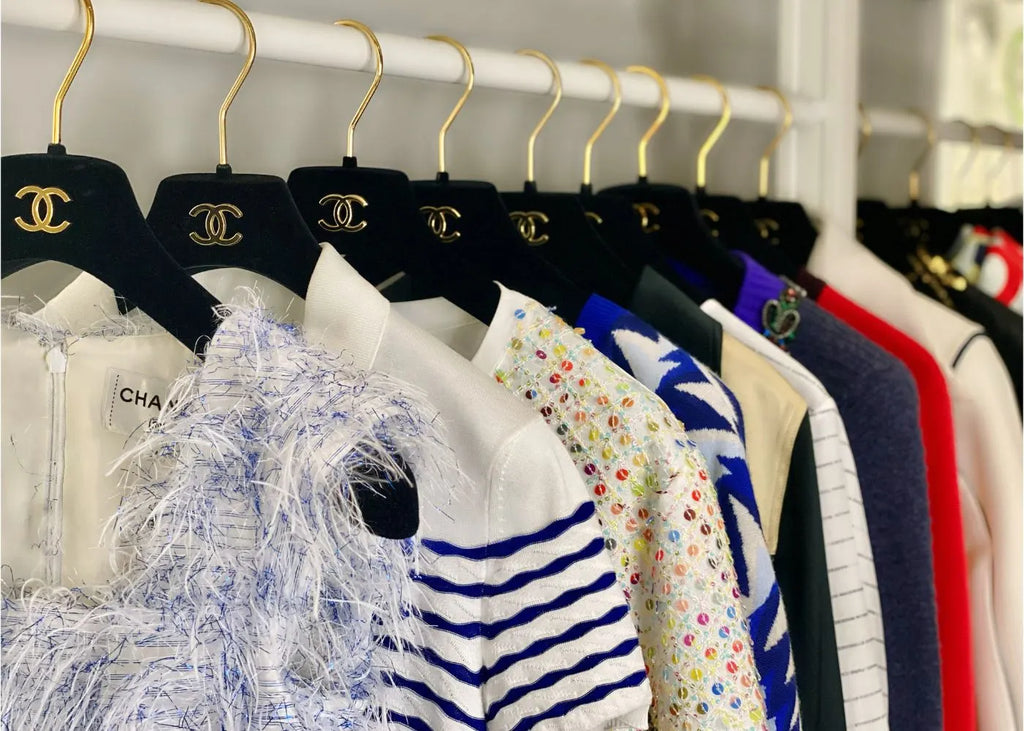 Yulia Omelich  Co-founder  CODOGIRL®️ Published: June 23, 2023 Pictured: Chanel Capsule Collection at CODOGIRL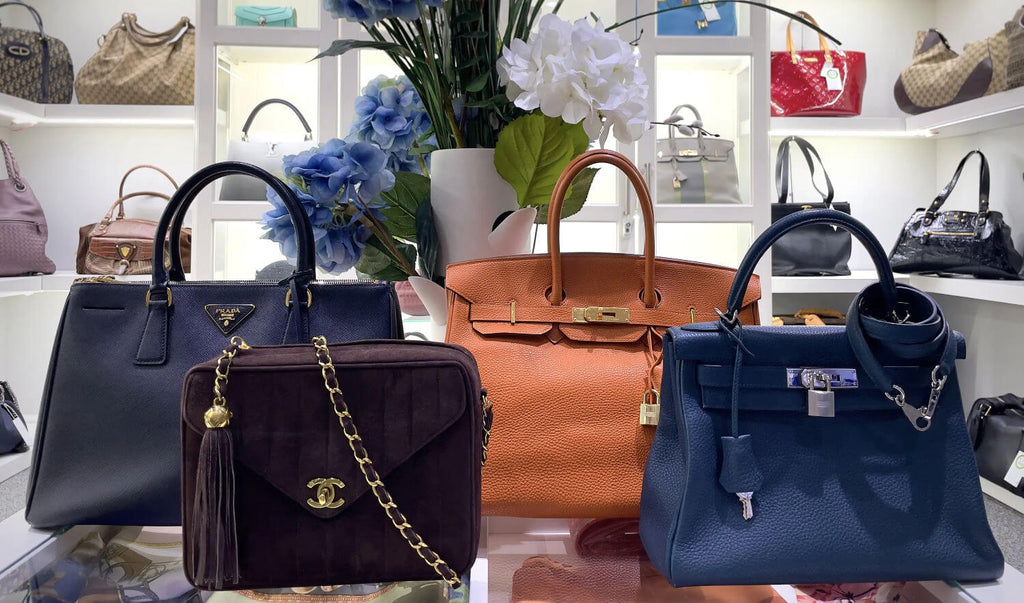 Yulia Omelich  Co-founder  CODOGIRL®️ Published: May 23, 2023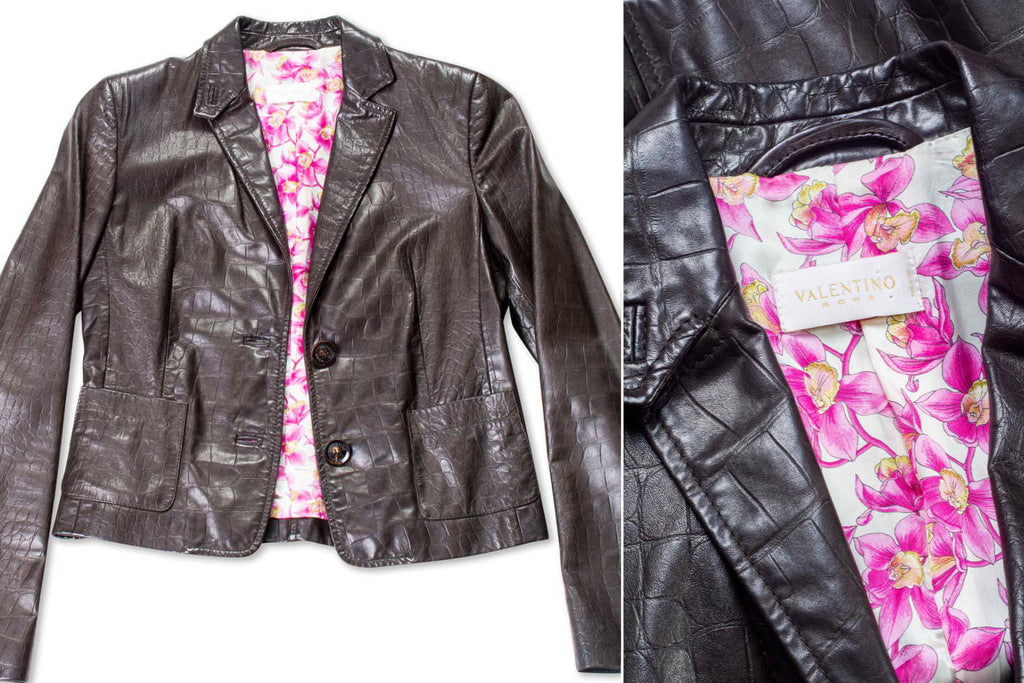 Yulia Omelich  Co-founder  CODOGIRL™ Published: April 18, 2023 Pictured: Vintage Valentino leather fitted jacket As times change and fashion evolves, the...
Comments
Right